Watch George Michael Perform Ian Brown's F.E.A.R In 2012
25 December 2017, 11:00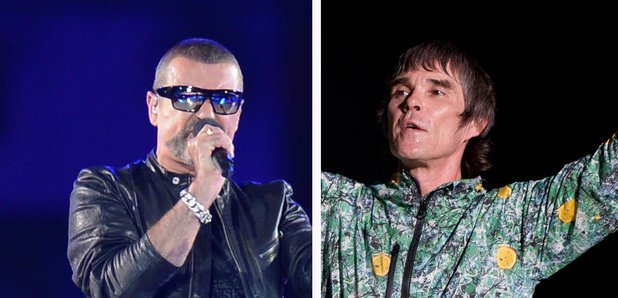 The Wham! man covered The Stone Roses frontman's classic track in Manchester back in 2012.
Since George Michael's passing last Christmas, the world has been celebrating the many talents of the star.
Not only is the Wham! singer credited for writing some of Britain's most iconic hits, but he proved he could cover absolutely everything, turning his hand to tracks from the likes of Elton John, Bonnie Raitt and Queen.
But did you know on 9 October 2012, George Michael covered Ian Brown's F.E.A.R? And it was while he performed on stage in Manchester, WITH The Stone Roses frontman in the crowd too?
Watch him sing the track in a video uploaded by apreciouscorner:
Before his performance, Michael tells the crowd: "Right. It's a special moment now. It's a song we've never played before and we'll never play again I should imagine... written by a gentleman from Manchester".
He added: "He's here this evening. We're playing his song. Please excuse me... we've only rehearsed this a couple of times so it might sound a bit crap.
"But it's a truly truly cool record, so I do feel like a dad getting up and wedding singing. But I really wanted to pay tribute to this man. I think he's a great writer. This is F.E.A.R."
What a legend.
Watch Ian Brown's original video for his 2001 single here: