This Game Of Thrones Season 6 Blooper Reel Will Make You Wish Season 7 Was Here...
26 July 2016, 14:04 | Updated: 26 July 2016, 14:08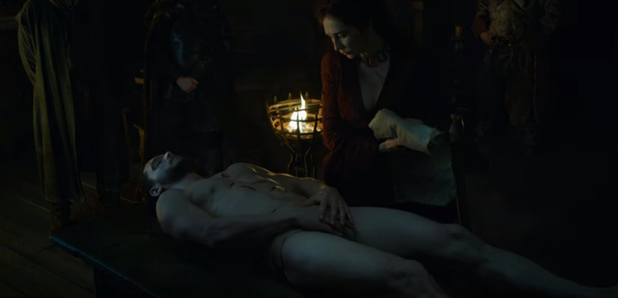 Watch the video, which sees Tyrion and Daenerys have a dance, while Jon Snow grabs his privates.
Game Of Thrones have released a Season 6 blooper reel, and it's seriously whetting our appetites for the next season.
The video sees the usually erudite Tyrion Lannister (Peter Dinklage) stumble over his words, Daenerys Targaryen (Emilia Clarke) mess up her Dothraki, while a supposedly dead John Snow (Kit Harington) grabs for his bits.
Watch the clip below:
The hit HBO series recently also dropped a recap of the show so far, which was narrated by the one and only Samuel L. Jackson.
Expect a lot of spoilers and even more f-bombs below:
It was recently confirmed that the seventh season of the show would be airing later than expected in Summer 2017.
Speaking on the UFC Unfiltered podcast, show runners David Benioff and Dan Weiss explained: "We're starting a bit later because at the end of this season, 'Winter is here' - and that means that sunny weather doesn't really serve our purposes any more."
They added: "So we kind of pushed everything down the line, so we could get some grim grey weather even in the sunnier places that we shoot."