WATCH: Danny Dyer Stars As Drag Queen in Lucy Rose's Nebraska Video
15 March 2016, 17:06 | Updated: 16 March 2016, 13:36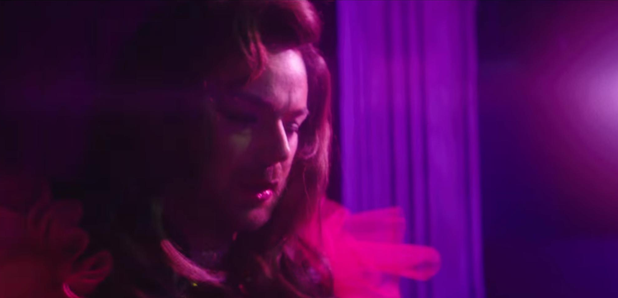 The Eastenders actor says he's "beyond proud to be part of it".
Danny Dyer has starred in Lucy Rose's Nebraska video.
The Eastenders star features in the Warwickshire singer-songwriters latest video, which sees him dress up as a "drag queen".
Christopher McGill-directed video also features cameos from Ghostpoet, Rae Morris and Josef Salvat.
Watch the video below:
The actor also posted this picture on Twitter today, to coincide with the release:
#FreedomOfExpression @lucyrosemusic pic.twitter.com/aIIcHtjdmR

— Danny Dyer (@MrDDyer) March 15, 2016
Speaking to The Independent, Danny Dyer said: "I was honoured to be asked by the maestro that is Lucy Rose to be part of her video. When I got the treatment through I was overwhelmed. I think it's such a moving piece of work.
"I'm beyond proud to be part of it, I've always believed that people should be who they wanna be, regardless of race or gender. Freedom of expression is so important - I really hope that this video gets the recognition it deserves."
Lucy Rose said: "Chris (McGill) came up with the idea and I loved it straight away but in all honesty was absolutely bricking it sending it to Danny. How could I ask Danny to do what we were asking him to do?
"The miracle to this story is that almost an hour after I sent over the treatment he replied saying: 'let's do it, I've always wanted to be a drag queen'."