Girl Gets Wisdom Teeth Removed, Brothers Convince Her There's A Zombie Apocalypse...
13 April 2016, 17:45 | Updated: 25 April 2016, 13:24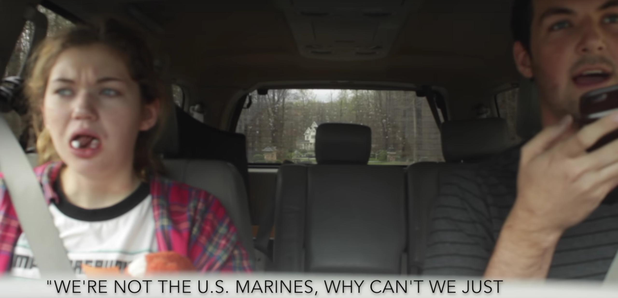 Watch the hilarious prank which even sees Millicent's mum get involved.
Anyone who's ever come round from general anaesthetic will know that it leaves you feeling groggy, disorientated and very confused.
So when these brothers picked up their sister after getting her wisdom teeth removed, they decided to take full advantage of it.
YouTube user Cabot Phillips got together with his family to trick his drugged-up sister Millicent into believing their was a Zombie apocalypse - and her reaction was utterly priceless.
Watch the hilarious clip below:
Poor Millicent!
More worrying, however, is that his disorientated sister is less scared about her dire situation and more angry she's not been given the family's stash of guns or a decent weapon to defend herself.
We would definitely want to hang with her if there was a Zombie apocalypse.
Picture: YouTube/Cabot Phillips