WATCH: Aussie Man Films Shocking Racism From Australian Woman In Brisbane
28 July 2016, 11:02 | Updated: 28 July 2016, 12:20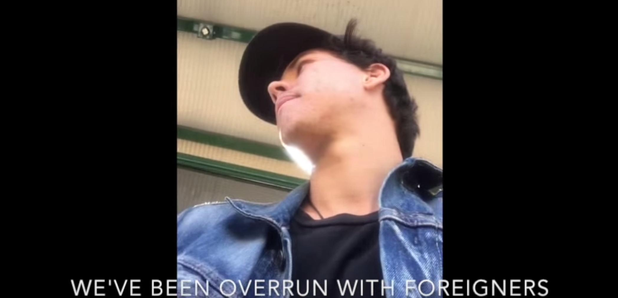 The video, entitled "An unfortunate conversation at a bus stop in Brisbane" sees the Aussie national accused of being a foreigner.
A video has gone viral after it shows footage of a young Australian man dealing with racial abuse in Brisbane.
The clip records a woman's voice - who is off camera - accusing the young man of being a foreigner, before suggesting his New Zealand-born father should "pack up and go back" to his country.
Watch the clip, uploaded by his parent sebrof71, below:
Bizarrely enough, when she's encouraged to speak further, the woman suggests an Australia without "foreigners" would mean less people "skating up and down the footpath".
Because Australian kids hate skateboarding right?
So many facepalms.
Photo: YouTube/sebrof71