Viola Beach's label pays tribute to young band
15 February 2016, 14:53 | Updated: 15 February 2016, 15:06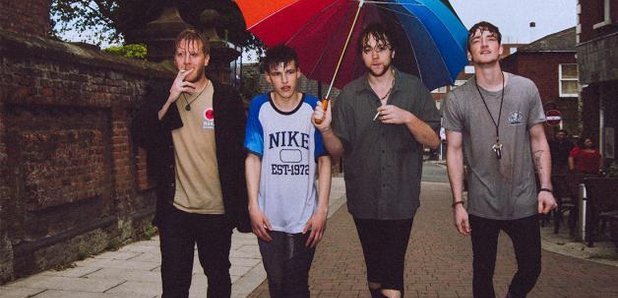 Communion Records, who host a show on Radio X and also released the band's last single, Boys That Sing, have called the group "passionate" and "determined".
All four members of the Warrington-based band, alongside their manager Craig Tarry, died in an accident in Sweden over the weekend. The group were travelling back to the UK after performing at the Where's The Music? festival in Norrköping, when their car fell through a gap in a swing bridge and into the canal 80 feet below.
Maz Tappuni of the label also announced last night (14 February) that proceeds from the group's last single, Boys That Sing, will be donated to the families.
The limited edition 7" single has already sold out, but the track is still available via iTunes.
In a statement, Communion said: "Viola Beach had only recently come into the Communion family, and had everything going for them – great songs, passion, talent, drive… everything that a band should have. To sit down with the band was to sit down with a group of guys whose band you wanted to be in, and to be in the presence of a band who knew just what it would take to make it.
"This is why the band had been in Sweden, rather than sit back and wait for it to happen to them, Kris, River, Jack and Tom were determined to go out into the world and play every show they could until the world was singing along with them, and now that dream has been sadly taken away from all of us.
"We would like to announce that any proceeds made from the single will be donated to the band and Craig's family."