Viola Beach Car Crash Investigator Clarifies Statement
10 March 2016, 15:59 | Updated: 10 March 2016, 17:21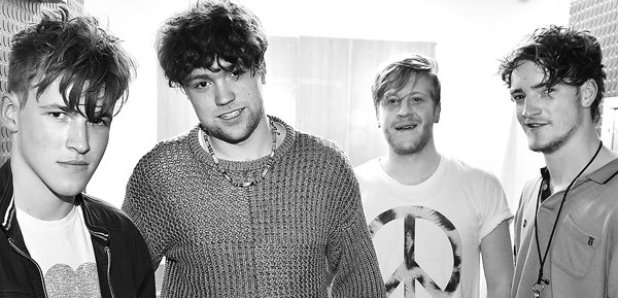 Swedish authorities have been examining CCTV footage of the accident, which took place just outside Stockholm in Sweden on 13 February.
The four members of up and coming Warrington band Viola Beach - Kris Leonard, River Reeves, Tomas Lowe, Jack Dakin - were killed alongside their manager Craig Tarry when their hired Nissan Qashqai crashed through the barriers on the Sodertalje canal bridge and fell over 80 feet into the water below.
Following reports in the media that suggested the driver "acted deliberately", lead investigator Lars Berglund clarified his comments to the Mirror: "I have not suggested that he was doing this in order to kill himself or the band.
"I said he was making a move from the right lane to the left lane and that was not accidental.
"We can see the brake lights. His intention was to stop the car. But maybe his speed was too high and it was too late."
A preliminary post-mortem showed that the driver had no traces of drugs or alcohol in his body - but police have not identified who the driver was.
CCTV shows that the vehicle wasn't travelling at excessive speed and authorities have ruled out the theory that the driver fell asleep.
At the opening of the inquest today in Warrington, Sergeant Elaine Duddle testified that a barrier had been lowered to prevent any further traffic approaching the bridge: "The vehicle carrying the aforementioned occupants has collided with the barrier and passed through the restricted area towards the raising bridge.
"The vehicle then collided with the raising bridge causing severe injuries to the occupants of the vehicle before falling off the bridge into the canal below."
The police spokesman added that they were waiting for further results of a technical investigation.
Viola Beach were due to perform their first headline show in their hometown this weekend - they were due to play Warrington's Pyramid on Saturday 12 March. Instead, a tribute show will take place at the town's Parr Hall venue on Saturday 2 April.