Vinyl Library Opens Up In Seoul With 10,000 Records Available
5 June 2015, 12:45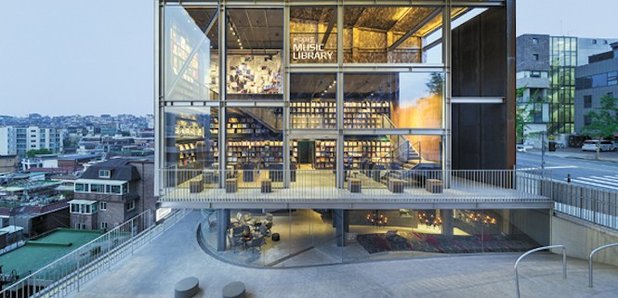 Forget about the scratched copy of Unknown Pleasures that's been in your library since 1993, the South Korean capital now boasts a catalogue of 10,000 records available for loan.
(Image courtesy of The Vinyl Library)

Fancy a trip to South Korea? You might after reading up on their new Vinyl Library, which will host a collection of rare and much-loved LPs available for music fans to listen to and take home - so long as they return them.
New releases will be stocked as well as classic and rare records like the Beatles' "butcher" edition of Yesterday and Today. It's part of a project by the South Korean government to open world class libraries in Design, Travel and Music.
It's not just songs that are available either - there are 3,000 books on music and records, as well as every issue of Rolling Stone magazine that have ever been published.
Underneath the library, there's also a new gigspace that will offer support for local band and emerging acts. But it wouldn't be a library without some odd opening hours, so in case you are planning a trip it's worth noting: the library is closed on Mondays.