WATCH: This Girl Getting A Doll With A Prosthetic Leg Like Hers Will Have You Weeping With Joy
7 June 2016, 12:39 | Updated: 7 June 2016, 12:44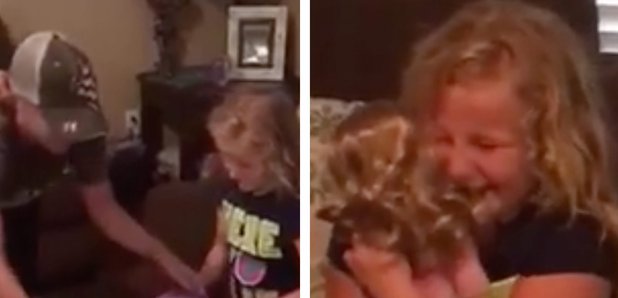 The 10-year-old's reaction to receiving the custom-made doll is absolutely priceless
There are several reasons why we feel like crying on a Tuesday, and a doll usually isn't one of them.
But, this moving footage of a girl receiving a custom made doll with a prosthetic leg had us weeping before lunch time.
As The Mighty reports, 10-year-old Emma Bennett was surprised by a doll from A Step Ahead Prosthetics - a company that helps young "girls with limb loss by making dolls that look just like them".
Her parents, Justin and Courtney Fletcher filmed her emotional reaction, which has unsurprisingly gone viral, with over 33,632,130 views to date.
Watch the touching video uploaded by her proud mum below:
At the end of the video, the little girl says: "Thank you for making a doll like me."
Just beautiful.
Pictures: Facebook/Courtney Fletcher Bennett