Uber Are Leaving Bop Its In Their Cars For Drunk Passengers...
28 January 2016, 13:37 | Updated: 25 April 2016, 15:16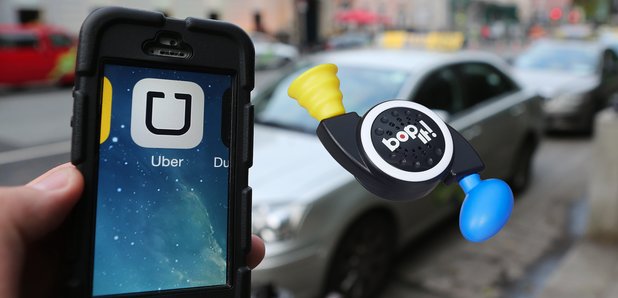 The taxi service are said to be experimenting with using the retro toy to soothe drunk customers.
Are you an annoying drunk? Were you ever obsessed with late '90s and noughties game, Bop It? Then this story is for you.
Uber drivers are apparently keeping Bop It in the back of their cabs to help distract annoying drunk passengers.
According to The Guardian, the app-based cab service have begun experimenting with putting a Bop It in the back of their cars in North Carolina, United States, in the hopes that passengers won't hassle the driver.
Uber's Chief Security Officer, Joe Sullivan said:"An intoxicated rider who is engaged in something interesting is less likely to be irritable and aiming aggression at the driver".
The game fires commands such as "bop it" "twist it" and "pull it," which players have to complete in half a second.
It's definitely engrossing, but we're not sure if it every made us less irritable!
And just in case you can't remember how annoying the Bop It (or its adverts) was , here's an American ad from 1998 to remind you...
Oh, and just in case you can't remember how annoying you or any other drunk Uber customers can be, here's a spoof video to remind you...