WATCH: Two Guys Try To Get Into The Cinema As One Really Big Man
2 February 2016, 13:37 | Updated: 25 April 2016, 15:15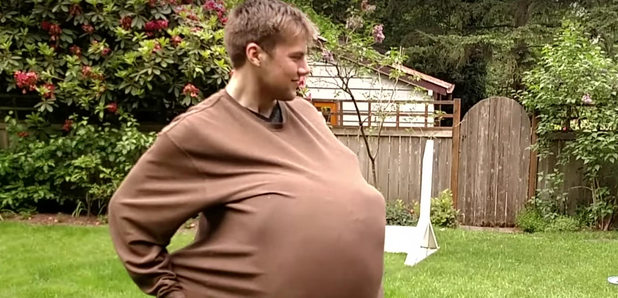 These guys give a whole new meaning to 2-4-1.
We all miss Orange Wednesdays, and we can all agree that cinema prices are ridiculous nowadays, but these two friends have gone out of their way to do something about it.
The video uploaded by Bo Johnson sees the YouTube user and his best friend Matthew trying to sneak into a movie theatre in the most ingenious way possible.
After what looks like eons of prep, they soon attempt the real thing at a cinema with one guy straddling the other under a huge outfit and zip up jacket.
Watch their video and find out if they were successful below:
Now that's commitment!
The description reads: "Two Guys One Ticket: Two best friends achieve lifelong dream of sneaking into a movie theatre in one set of clothing."
They may have achieved a their dreams, but Bo's friend Matthew may have just broken his back in the process!