WATCH: Zach Braff Talks Chance Of A Scrubs Reunion
19 December 2016, 12:24 | Updated: 19 September 2017, 18:38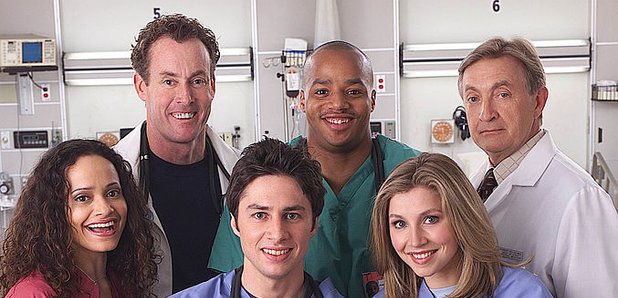 The actor - who played J.D. in the hit series - has said he'd be up for it.
Everyone can remember when Scrubs dominated our TV screens, whether we binged on episodes after big nights out at Uni, or came back to a box set after work.
And now, it seems there's a chance we could see it return with new episodes, as Zach Braff has teased he'd be willing to make a comeback with his fellow cast members.
Watch the actor, who played Dr. John Dorian or J.D. in the hit series, talk more about the possibility during a Twitter Q&A for new film Going In Style:
.@leitnerboy13 #IMDbAskZach pic.twitter.com/3nblqOt40O

— Zach Braff (@zachbraff) December 16, 2016
Answering Mario Leitner, who asked if he'd ever considered making new episodes, Braff responded: "You never know about making more Scrubs episodes. It's something we all talk about especially now that all these people are going back and doing like Netflix versions of their shows."
He added: "I'm very jealous of all this Gilmore Girls attention, and Full House, so we talk about it every now and then.
"So you never know. It could happen. I'd do it."
That sounds pretty promising to us!
Surely that deserves a little dance?