WATCH: Flea Joins Star-Studded Cast In Baby Driver Film
14 March 2017, 10:00 | Updated: 19 September 2017, 18:29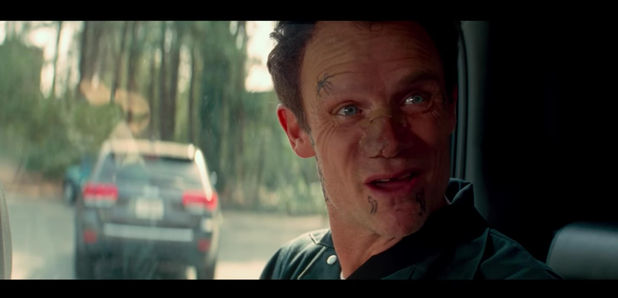 The Red Hot Chili Peppers bassist features in a new movie from Shaun Of The Dead's Edgar Wright.
Red Hot Chili Peppers Flea features in the new trailer for Baby Driver.
The Dark Necessities bassist appears in a teaser for the film, which is written and directed by Edgar Wright- one half of the duo behind the Cornetto Trilogy with Simon Pegg.
Watch it here:
Boasting a star-studded cast - which includes the likes of Jon Hamm, Keven Spacey and Jamie Foxx - the film follows the exploits of a expert driver (Ansel Elgort) who tries to escape the clutches of a criminal ring.
We're not gonna lie, this film seems a lot more American and glossy than we're used to from Wright, but with the likes of Shaun Of The Dead, Hot Fuss, The World's End and Scott Pilgrim vs The World under his belt, we're still interested.
Photo: YouTube/Sony Pictures Entertainment