WATCH: Mean Tweets Release Brutal Oscars Edition
27 February 2017, 13:39 | Updated: 19 September 2017, 18:29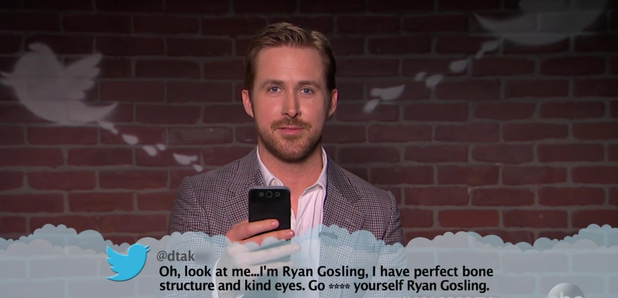 See the likes of Ryan Gosling, Natalie Portman and Samuel L. Jackson feature in the Oscars special.
Jimmy Kimmel unveiled a special edition of Mean Tweets at the Oscars last night (22 February).
The US TV personality - who hosted the 89th Academy Awards - released a version of his famous segment just for the ceremony, featuring the likes of Ryan Gosling, Whoppi Goldberg, Emma Stone and Robert De Niro.
Watch them in action below:
Despite the item pulling in big laughs on the night, it only turned out to be the second most comedic moment of the evening.
Unfortunately, the most memorable moment of the night came after La La Land was named the winner of the coveted Best Picture award, although it was Moonlight who had actually won the honour.
Watch the awkward moment it all went wrong here:
Photo: YouTube/Jimmy Kimmel Live/ABC