WATCH: Corey Feldman Names Actor Who Allegedly Molested Him
4 November 2017, 14:00 | Updated: 6 November 2017, 18:09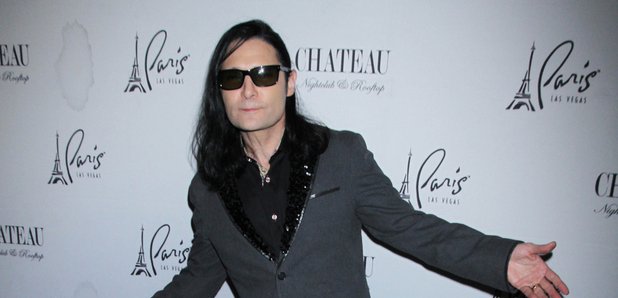 The Goonies actor has accused a former co-star of sexually assaulting him as a child.
Corey Feldman claims former actor Jon Grissom sexually molested him as a child.
The Goonies actor recently vowed to expose paedophilia in Hollywood, and after detailing the abuse he allegedly received in his 2013 autobiography Coreyography using a pseudonym for the man involved, he has now named his License to Drive and Dream a Little Dream co-star as the person who allegedly attacked him.
Speaking on The Dr. Oz Show as Dr. Mehmet Oz held up a photo of Grissom, Corey said: "That is him. That's the guy.
See the clip below:
For the first time ever, @Corey_Feldman is exposing his alleged abusers. Join us tomorrow. pic.twitter.com/T93AGkL7r5

— Dr. Mehmet Oz (@DrOz) November 1, 2017
He added: "This guy, on his Myspace page and his Facebook page has pictures of me and Corey Haim."
"He still taunts it and flaunts it."
In his book, Corey referred to his alleged abuser as 'Ron Crimson', and there had been widespread speculation it referenced Grissom, and the 46-year-old actor admitted he deliberately chose a pseudonym as close to the real name as possible.
He said: "We had to change the names legally. The lawyers made me change the names. ... They gave me a list of three or four, you know, names. I picked the one that sounded closest to his name."
The Stand By Me actor says he called the LAPD to file a report against Grissom during the show, and said he had previously told the Santa Barbara Police Department (SBPD) in 1993.
And Corey encouraged his alleged abuser to turn himself into police.
He said: "Now is your time. Be a man for the first time and come forward yourself. ... Let it be known and you will be dealt with in a much more tolerant way, I'm sure. However, if you do not, we are coming for you."
Dr. Oz later released a video saying their legal counsel believes Grissom was previously jailed for child molestation, currently lives in California and is a "fugitive from justice" as he never registered as a sex offender.
Jon - whose name is often misspelled as John and whose legal moniker is Cloyde Jon Grissom - has not commented on the claims.