WATCH: Alex Horne Wants James Blunt For Taskmaster
17 September 2017, 13:30 | Updated: 19 September 2017, 18:45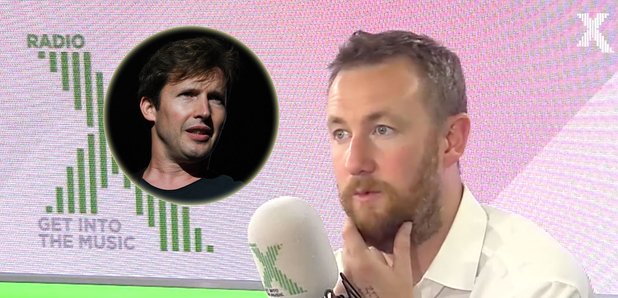 As the fifth series kicks off, the comedian told Radio X's Gordon Smart about his ambitions for the game show.
Alex Horne is keen to get James Blunt on Taskmakster.
The hit game show, which pits comedians against each other as they complete a set of hilarious tasks, returned to our screens on Wednesday (13 September), but Horne has revealed he'd like to take his concept even further.
Asked by Radio X's Gordon Smart where he sees the Dave series ending up, he replied: "I don't know really, I mean I'm keen to do it forever because for me it's just the best job because I just get to come up with stupid ideas and then watch my comedy heroes do them."
Watch our video here:
He added: "If it stopped we'd want it to be on our terms. It would be a shame if it just fizzles out. I think one of the questions is whether we can do it with non-comics, because I'm quite keen to see James Blunt on it."
Responding to Gordon's suggestion that the You're Beautiful singer would smash the challenge, he replied: "I think he would, but it's a bit of a risk saying, 'no we don't want you Dara O'Brien, we want James Blunt.'"
Watch a clip from Series 4, where Noel Fielding gives his take on an "exotic sandwich," and it backfires massively..