VIDEO: Danny Dyer Appears On Love Island, Gives Verdict On Jack And Dani
29 July 2018, 22:21 | Updated: 30 July 2018, 10:49
The EastEnders star featured on the dating show and reunited with his daughter Dani on FaceTime.
Danny Dyer featured on Love Island this Sunday (29 July), and finally gave his verdict on his daughter Dani's relationship with Jack Fincham.
The EastEnders star and his wife Jo Mas appeared on the "family episode" of the dating show in which the islanders reunite with their loved ones and meet who they're coupled up with.
Finally, when it came time for Dani to introduce Jack to her famous dad, the East End actor joked: "Where is he? I'm gonna kill him, I'm gonna kill him."
Watch a clip of the moment above, courtesy of ITV2.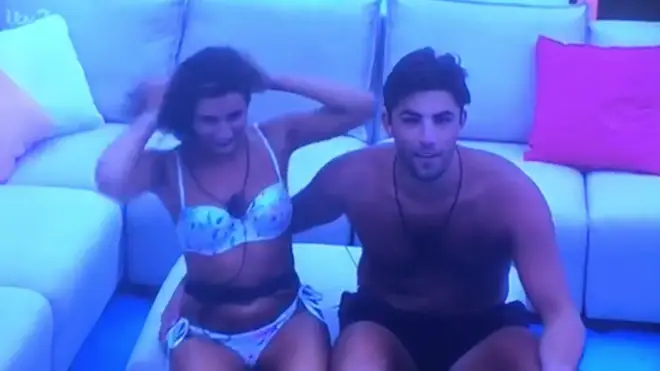 The cockney geezer also told the couple he was proud of them and gave his verdict on his daughter's new relationship, saying: "You know what Jack? You're a proper geezer, gotta say mate. I tell ya what I love about ya. I love the fact you got a little derby (tummy), you've got so much charisma..."
The Football Factory actor added: "Listen! It takes a brave man to bowl in that gaff, they're all abb'd up and they aint got nothing about em. No disrespect. Proper geezer."
Asked if he approved of Jack, he said: "Listen. I approve of you mate, I think you're absolutely bang on. I weren't at first. I thought, oh here we go..."
Just to top it all off, the Human Traffic star joked that he'd sign a few things for him, since Jack is a fan.
Dani's grandparents also appeared in the villa, giving Jack their seal of approval and proving that a sense of humour runs in the family as her grandad "Bruv" picked up Dani's smartphone and joked: "I've got a text!".