Twitter Reacts To First Look At Jodie Whittaker As Doctor Who
9 November 2017, 15:06 | Updated: 9 November 2017, 15:27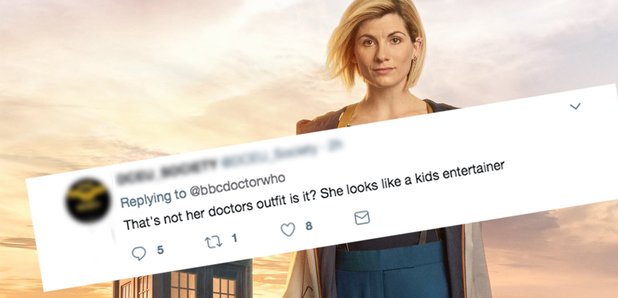 The social media banter is off the scale already, now that the first female Doctor's costume has been revealed.
Twitter banter merchants have gone into overdrive following the unveiling of Jodie Whittaker's outfit for her role as the new Doctor Who.
Earlier today (Thursday 9 November), the BBC posted an image of the actor, who will play the first female incarnation of the time traveller when the current incumbent regenerates at Christmas.
New series. New Doctor. New look! #DoctorWho pic.twitter.com/0zIew8QiuS

— Doctor Who Official (@bbcdoctorwho) November 9, 2017
But the braces and trousers, rainbow-jumper motif has already called to mind some other legendary TV heroes from yesteryear.
For example, Rod, Jane and Freddy - the singing trio from the kids' show Rainbow:
It just made me think of this and i dont know why pic.twitter.com/SXdZUAGir4

— Mitch Warriner (@Mitch_1142) November 9, 2017
Or how about the late and legendary Robin Williams as Mork from the 1970s Happy Days spin-off Mork And Mindy?
I thought of this: pic.twitter.com/UgwYGQ54nY

— Vicky Tazzyman (@Vickythelabrat) November 9, 2017
Some tweeters love the costume, including former Doctor Colin Baker:
Love it. Great look. Bring it on

— Colin Baker (@SawbonesHex) November 9, 2017
The look is a nice throwback to Tom Baker :)

— Stefan Orban- MrDash (@snele90) November 9, 2017
I don't know if it's the Tennant-ish trench coat or the Smith-ish funky accessory…

She… looks like the Doctor. @bbcdoctorwho nailed it. https://t.co/7aPX0YZNK3

— Steph Haberman (@StephLauren) November 9, 2017
Halloween 2018 sorted

— SCSbutter (@scsbutter) November 9, 2017
Others weren't sure.
And as expected, absolutely terrible.

— Omar Vance (@omarvance) November 9, 2017
What the friggin' hell is. she. wearing.

— Jaypers (@Jaypers413) November 9, 2017
Not sure what to make of it. Looks a bit too casual for my liking.

Perhaps on purpose to encourage cosplayers to seek out more easily obtainable clothing to emulate the Thirteenth Doctor's new style.

— Steven Isbell (@StevenIsbell) November 9, 2017
That's not her doctors outfit is it? She looks like a kids entertainer

— DCEU_SOCIETY (@DCEU_Society) November 9, 2017
While old-timey-wimey Doctor Who fans pointed out that the character hasn't always been the most dapper of dressers.
"What is she wearing! She looks stupid!"

Aye pals, nothing ostentatious about Doctor Who at all, ever the conservative dresser. pic.twitter.com/cHC5Gufswr

— Danielle Partis (@BruellaDeville) November 9, 2017
However, some people didn't even notice the new Doctor.
The text thingy on the TARDIS is now black instead of white

— Merel (@ProudPuff) November 9, 2017
The 35-year-old from West Yorkshire was given the role in July, making her the first female actor to play Doctor Who since the programme launched back in 1963. Her first appearance as the Thirteenth Doctor is expected in this year's Christmas special, Twice Upon A Time, which sees Peter Capaldi retire from the role after four years.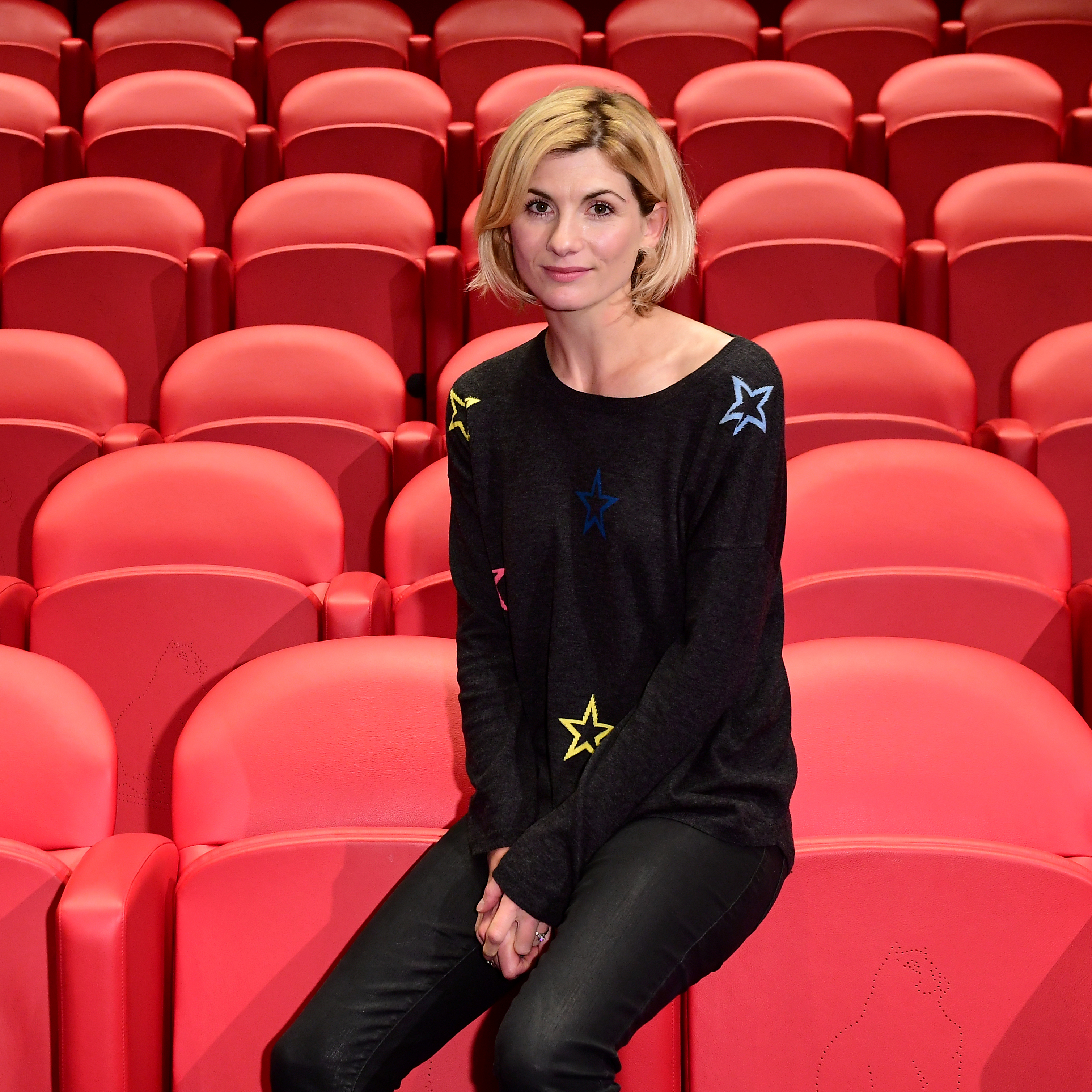 Whittaker will have three companions in the new series, including actor and game show host Bradley Walsh, plus Tosin Cole and Mandip Gill.