PHOTO: Tom Hardy To Play Venom In Spider-Man Spin-Off
22 May 2017, 12:02 | Updated: 19 September 2017, 18:29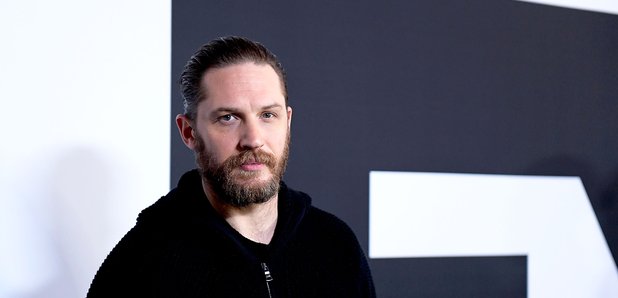 The Taboo star has been confirmed to take up the guise of the villain in an upcoming Marvel film.
Tom Hardy will take on the role of a Spider-man villain in a new Marvel film.
The British star will play Eddie Brock in the upcoming Ruben Fleischer-directed film, an embittered reporter who fuses with an alien parasite to become Venom.
As Sony Pictures reports, the titular film is set for release 5 October 2018, and production begins in autumn.
Tom Hardy is Eddie Brock in #Venom, the upcoming film from Sony's Marvel Universe releasing October 5, 2018 – production starts this fall. pic.twitter.com/OZQqDEvoum

— Sony Pictures (@SonyPictures) May 19, 2017
Despite Hardy - who previously played Bane in Batman flick The Dark Knight Rises - taking up another villainous role, it seems he's more of a superhero in real life.
According to reports, the Taboo actor chased after a moped thieves back in April, and caught them too.
According to The Sun, the star came across two thieves who tried to make off with a moped in Richmond, London before running after them and yelling: "i caught the c**t!".
Arun Pullen, 22 - who was witness at the scene recalled: "It was mental – like he'd switched to superhero mode in an action movie. Two boys on the nicked moped had jumped a red light and smashed into a car.
"Tom must have been walking down the road. He went off like a shot in pursuit and looked furious. If the kid had been dumb enough to resist I reckon Tom would have given him a good hiding."
All in a day's work for Tom Hardy.