There's A Blade Runner Whisky On The Way
14 September 2017, 11:57 | Updated: 19 September 2017, 18:45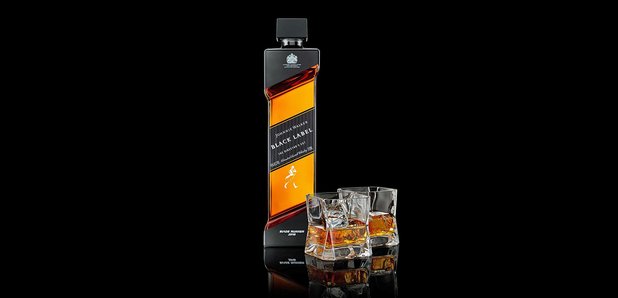 Hollywood filmmaker Denis Villeneuve has teamed up with whisky company Johnnie Walker to create a Blade Runner-inspired beverage.
Denis Villeneuve has created a limited-edition whisky for Blade Runner 2049.
The 49-year-old filmmaker has helmed the sequel to Sir Ridley Scott's cult classic and now he has joined forces with Johnnie Walker whisky to create "Johnnie Walker Black Label: The Director's Cut".
Johnnie Walker Black Label appeared in the original Blade Runner movie 35 years ago in a futuristic geometric bottle.
Villeneuve said: "Like many fans, I remember the Johnnie Walker bottle from the first film, so it was a unique privilege to collaborate with Johnnie Walker on designing a totally original, custom bottle for the new movie.
"It was also a once-in-a-lifetime experience to help create the limited-edition Director's Cut blend, which perfectly captures the complex mysterious world of Blade Runner 2049."
Fans will see the bottle on screen when Blade Runner 2049 - Harrison Ford reprise his role as Rick Deckard alongside a star-studded cast including Ryan Gosling and Jared Leto - is released as it will be a part of the movie.
There are just 2,000 bottles of the limited-edition whisky available in the UK and they are now available for pre-order on Amazon, before national release on 25 September.
Johnny Walker Black Label The Director's Cut will cost £99.99 per bottle.
Meanwhile, Blade Runner 2049 hits cinemas on 6 October. Watch the trailer here:
And here's a little sneak preview of what happened between the original 1982 film and the sequel...