The Osbournes Is Back... Sort Of
23 February 2018, 11:07 | Updated: 23 February 2018, 11:09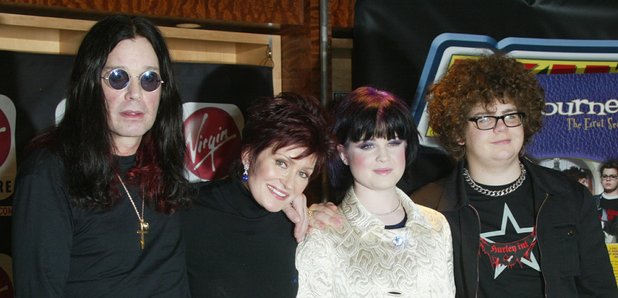 The hit TV show, which followed Ozzy and Sharon Osbourne and their family, is set to be revisited next month.
The Osbournes was one of the first reality TV shows of its kind, and has been cited as being responsible for the likes of Keeping Up With The Kardashians.
The hit MTV show - which ran from 2002-2005 and starred the Black Sabbath frontman, his wife and manager Sharon, and their children Jack and Kelly - gave us a warts-and-all look their chaotic and expletive-filled rock star family life.
Now, as The Hollywood Reporter reveals, the show is set to be revisited by the family on a weekly podcast show, fittingly called The Osbournes Podcast, which will run for 10 episodes.
Remind yourself of The Osbournes below:
"There's been talk about bringing The Osbournes back, but it would never work," said Jack Osbourne, who will serve as the official host of the poddcast. "I thought, 'Well, this is probably the next best thing.'"
"It's really quite awkward to watch, especially now as a parent," he says. But he adds that fans of the show will find the same frank look at the Osbournes' lives in the podcast.
"Everyone is really open and honest about a lot of things," he added. "It's pretty candid."
Some favourites from the TV show, such as Big Dave and Melinda Varga, will also feature on the podcast.

Lead photo credit: Frazer Harrison/Getty Images