Terminator: Dark Fate teaser sees return of Linda Hamilton as Sarah Connor
23 May 2019, 17:05 | Updated: 23 May 2019, 17:06
Get the first look at the action film, starring Arnold Schwarzenegger, which also sees Linda Hamilton's return as Sarah Connor.
The first look at Terminator: Dark Fate has arrived, and given their fans plenty to sink their teeth into.
The next in the Terminator franchise of course sees Arnold Schwarzenegger feature, as Linda Hamilton makes a welcomed return as Sarah Connor.
Watch the teaser trailer above.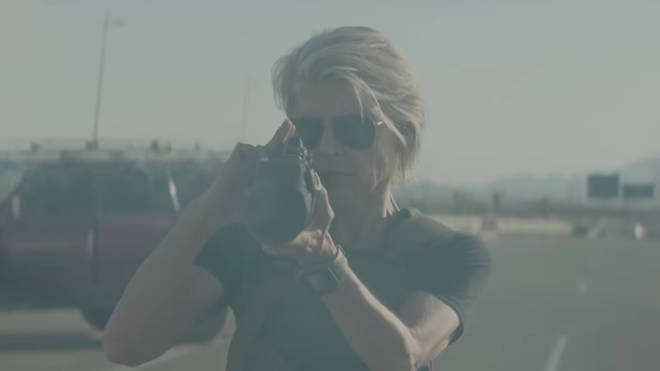 The film, which is directed by Tim Miller and produced by James Cameron, acts as a sequel to The Terminator and T2: Judgement Day.
Other stars in the film include Mackenzie Davis as Grace and Natalia Reyes as Dami Ramons.
Terminator: Dark Fate is set for release on 1 November 2019.
READ MORE: See the trailers for the live action remake of Aladdin
READ MORE: Watch the first full length trailer for The Lion King live action remake