Has The Trainspotting 2 Soundtrack Just Been Revealed?
9 January 2017, 15:58 | Updated: 19 September 2017, 18:37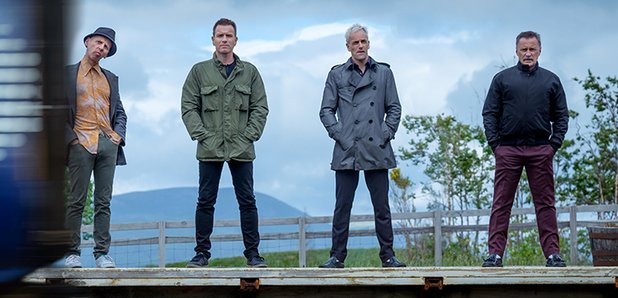 Find out which 15 tracks could be set to feature on Disc 1 of the T2 album.
The track listing of the T2 soundtrack appears to have been revealed.
As reported by entertainment.ie, details for the accompanying music to Danny Boyle's Trainspotting sequel appears to have appeared online.
A track list, which appears to have been uploaded and deleted from Amazon, sees old favourites such as Blondie and Iggy Pop appear to feature on Disc 1 of the record, with newer acts such as Wolf Alice, Fat White Family and Young Fathers also getting a mention.
See a screenshot of what is thought to be featured on the album below: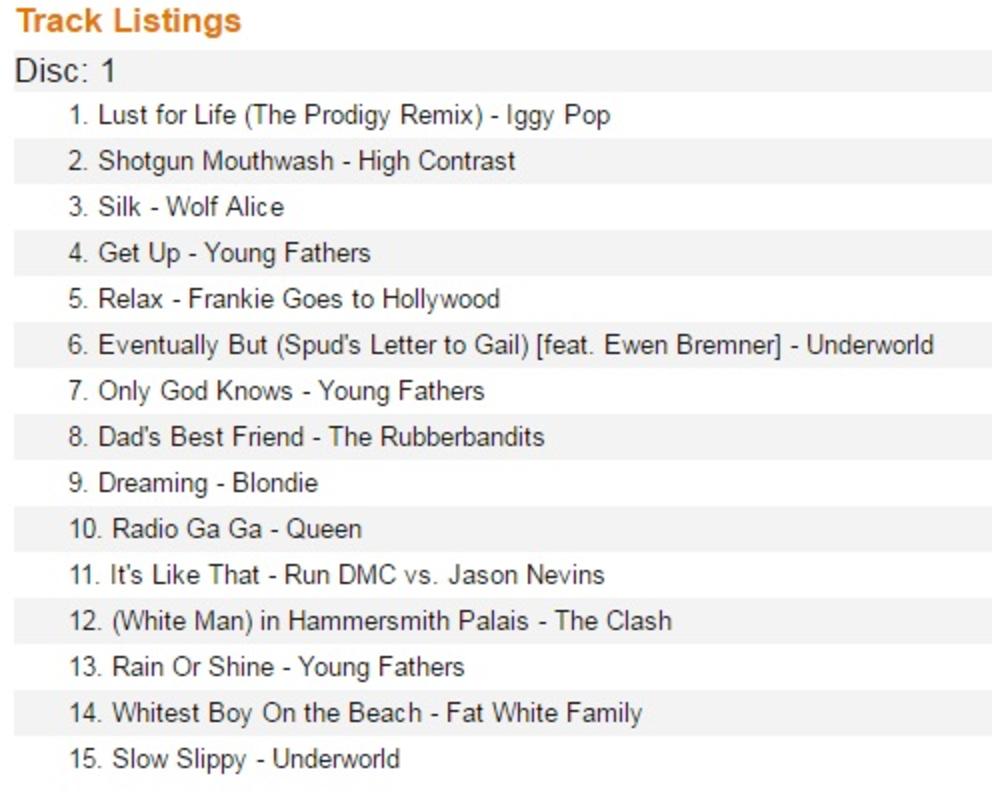 While the official Trainspotting social accounts have yet to confirm the news, one thing for certain is that Wolf Alice will make an appearance, since their Silk track features in the T2 trailer.
See the track listing for what is believed to be CD 1 below:
1.Iggy Pop - Lust for Life (The Prodigy Remix)
2. High Contrast - Shotgun Mouthwash
3. Wolf Alice - Silk
4. Young Fathers - Get Up
5. Frankie Goes to Hollywood - Relax
6. Underworld featuring Ewen Bremner - Eventually But (Spud's Letter to Gail)
7. Young Fathers - Only God Knows
8. The Rubberbandits - Dad's Best Friend
9. Blondie - Dreaming
10. Queen - Radio Ga Ga
11. Run DMC vs. Jason Nevins - It's Like That
12. The Clash - (White Man) in Hammersmith Palais
13. Young Fathers - Rain Or Shine
14. Fat White Family - Whitest Boy On the Beach
15. Underworld - Slow Slippy