Stranger Things season 4: Everything we know so far...
9 January 2022, 15:00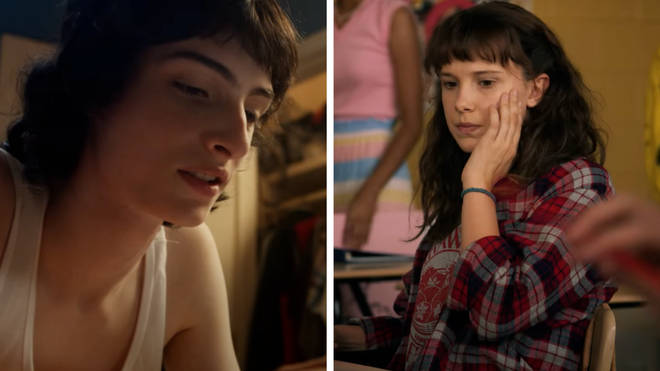 The fourth instalment of the hit Netflix series starring Millie Bobby Brown and Finn Wolfhard returns this year. Find out when it's released and more.
*** SPOILER ALERT! THIS ARTICLE CONTAINS SPOILERS ABOUT STRANGER THINGS SEASON 1-3 AND THEORIES ON SEASON 4***
Stranger Things season 4 is almost upon us and fans are pretty excited.
Last year saw Netflix share a sneak peek at the fourth instalment of the hit teen sci-fi series, starring Millie Bobby Brown and Finn Wolfhard, which you can watch above.
Find out what we know about Stranger Things season 4 so far, including when it's released, who returns in the cast, what can be expected from the plot and and more.
READ MORE: Too Hot To Handle season 3 - Meet the cast for 2022
When is Stranger Things season 4 coming out?
Stranger Things season 4 has no confirmed release date yet, but it is expected to air in mid 2022.
Who will return in the Stranger Things season 4 cast?
Stranger Things will see the return of Dave Habour as Jim Hopper, plus Millie Bobby Brown as Eleven, Finn Wolfhard as Mike Wheeler, Gaten Matarazzo as Dustin Henderson and Caleb McLoughlin as Lucas Sinclair.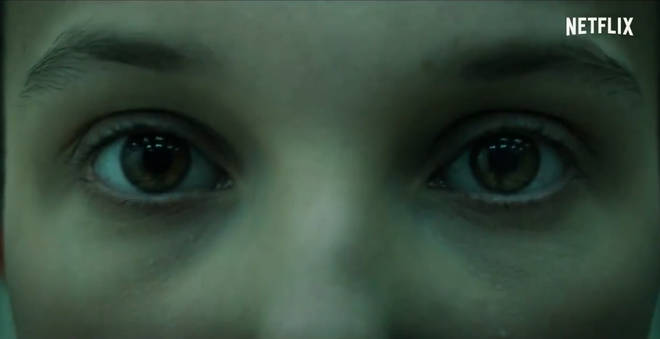 Does Eleven lose her powers at the end of Stranger Things season 3?
At the end of season 3, Eleven appears to lose her powers after a huge battle against The Mind Flayer. It is possible, therefore, that season 4 will explore her attempting to get back her telekinetic abilities.
What will Stranger Things season 4 be about?
We assume that Stranger Things season 4 will pick up where season 3 left off, exploring what has happened to Jim Hopper, who we assumed was dead at the end of season 3, but now know appears to be in a camp of some kind in Russia.
Watch Stranger Things' from Russia with Love clip below:
The Stranger Things team also teased "we're not in Hawkins anymore," which suggests we could have many more locations in store.
A tweet from 2019, which features a clock and an upside down face emoji, also suggests that we could be look at going back in time.
Some have also speculated that time of the clock on the emoji is also a clue about another member of Eleven's family.
In the Stranger Things comic, Nine was a girl called Jamie who could create fire using the powers of her mind.
READ MORE: Stranger Things fans react as series 3 is released on Netflix
A trailer shared last year echoed the idea that going back in time could be a huge feature of series 4 as it sees young children playing games in a lab as a dark figure who appears to be Dr. Martin Brenner of Hawkins Laboratory is addressed as "Papa".
Eleven can also be heard breathing deeply as a door with the number 11 is revealed, before someone asks: "Eleven, are you listening?"
Millie Bobby Brown's eyes then open in what we assume to be the present day, where perhaps she has to dig back into her past in order to recover her powers.
Will there be a Stranger Things season 5?
It's hard to imagine a show as popular as Stranger Things will not go on beyond its fourth season and the show runners have hinted as much.
"The truth is we're definitely going four seasons and there's very much the possibility of a fifth," Producer Shawn Levy told Vulture. "Beyond that, it becomes I think very unlikely."
"We know what the end is, and we know when it is," show co-creator Ross Duffer told The Hollywood Reporter. "[The pandemic] has given us time to look ahead, figure out what is best for the show. Starting to fill that out gave us a better idea of how long we need to tell that story. We've had a lot more time to work on the scripts," he added.
"For the first time, we have all the scripts written and we're able to look at it as a whole piece and make adjustments."
READ MORE: Pam & Tommy: Release date, trailers, cast and everything we know so far