WATCH: Is This Samuel L. Jackson's Favourite Type Of Porn?
9 March 2017, 11:17 | Updated: 19 September 2017, 18:29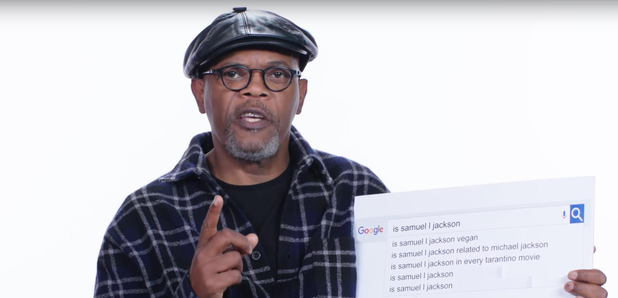 The Pulp Fiction star has answered Google's most searched questions about him.
Samuel L. Jackson has answered the internet's most burning questions about him, and it makes for some awesome viewing.
The Pulp Fiction star took part in the feature for WIRED based on Google search questions, and some of his answers are very eye-opening.
Watch their video here:
When asked if Samuel L. Jackson likes anime, he revealed: "Yes I do," before adding "Hentai too".
And just in case your mind isn't totally stuck in the gutter, Hentai is a type of porn involving anime.
The star also revealed whether he's vegan and if he's sponsored by Kangol.
Turns out the answer to the latter is no. He just loves a Kangol hat.
Photo: YouTube/WIRED