WATCH: Samuel L. Jackson Acts Out Career With James Corden
10 March 2017, 11:00 | Updated: 19 September 2017, 18:29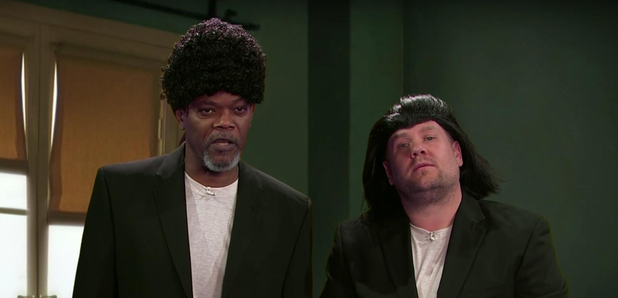 See the Pulp Ficton legend smash his biggest roles all over again.
Samuel L. Jackson has acted out his career with James Corden, and its bloody hilarious.
In the segment made famous by the British presenter's Late Late Show, the Hollywood star dons a variety of wigs and performs his biggest scenes.
Watch them in action here:
Is it just us, or does this make you want to watch his films all over again?
Photo: YouTube/The Late Late Show with James Corden