Sacha Baron Cohen Offers To Pay Tourists' Borat Mankini Fines
21 November 2017, 16:04 | Updated: 21 November 2017, 16:08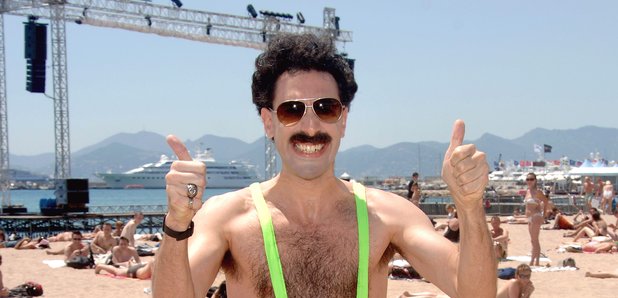 The star has offered to foot the bill for a group of men arrested while wearing the scantily-clad swimwear in Kazakhstan.
Sacha Baron Cohen has offered to pay the fines of six tourists who donned the iconic mankini inspired by his Borat character from his 2006 film.
The cheeky Czech tourists who posed for the photos in Kazakhstan's capital city of Astana, were slapped with a fine of 2,500 Tenge, which equates to about $67 and £51 each earlier this month.
Now Baron Cohen - whose famous personas include Ali G and Bruno and The Dictator's Gen. Aladeen - took to social media to reach out to the hapless holiday-makers and offer his aid.
Taking to his official Facebook Page, he wrote: "To my Czech mates who were arrested. Send me your details and proof that it was you, and I'll pay your fine."
Remind yourself of the trailer for Borat: Cultural Learnings of America for Make Benefit Glorious Nation of Kazakhstan below:
Watch Sacha Baron Cohen share his horrifying story about Jack Black:
Photo credit: Ian West/PA Archive/PA Images