Ricky Gervais: "David Brent Wasn't A Bad Man"
10 July 2017, 17:47 | Updated: 19 September 2017, 18:29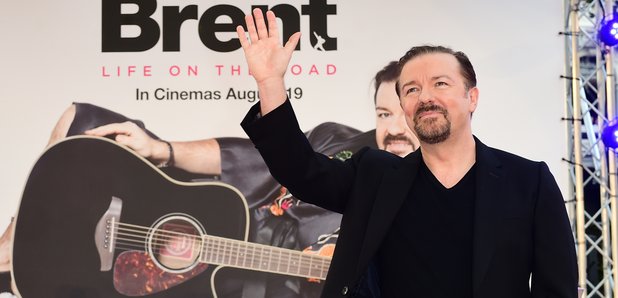 The star has talked fondly about his creation in a lengthy post, revealing the inspiration behind The Office.
Ricky Gervais has celebrated 16 years since The Office first aired on 9 July 2001.
He took to his official Facebook page to talk about the series - which spawned one of his most famous characters in manager-from-hell David Brent.
In an lengthy Facebook post, the comedian and writer mused: "David Brent doesn't represent evil, or nastiness or even ignorance. He's just a little out of place. Out of time."
He continues: "His worst crime is that he confused respect with popularity. He wanted both but concentrated on the wrong one. He didn't really know what people wanted of him. He shouldn't really have worried about that at all. He just tried a little too hard. He wasn't a bad man. In fact he was quite a nice man and I have a real affection for him."
See his full Facebook post below:
Describing his characters as people who could "fall at any moment", Gervais concluded: "Who needs winners? They're not in the slightest bit funny or interesting. Give me a loser any day.
Gervais revealed his fondness for Brent again last year, when he brought out his David Brent: Life On The Road film.