Could YOU Replace Jeremy Clarkson On The Grand Tour?
26 August 2017, 12:19 | Updated: 19 September 2017, 18:42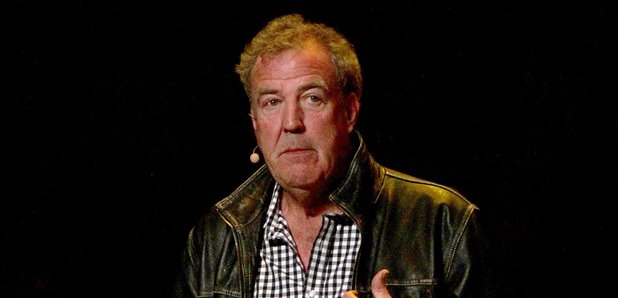 Following his recent hospitalisation, Amazon Prime are looking for someone to sit in for the former Top Gear presenter.
Jeremy Clarkson is set to be temporarily replaced on The Grand Tour.
The 57-year-old former Top Gear presenter was recently hospitalised after contracting pneumonia and now Amazon Prime - the video streaming site that airs the motoring series - have posted an advert online in a bid to secure a new host.
The ad read: "Amazon Prime Video is seeking a host for an original TV series to be seen around the world. Currently, this is a temporary position to cover an absence due to pneumonia.
"The successful applicant will join a long-established team of variously sized co-hosts and possess a strong knowledge of cards, metaphors and progressive rock music.
"The host will have a proven track record in effectively dealing with colleagues that they find annoying and being lost in unknown locations.
"They must be entertaining, engaging and willing to pause before delivering the final words or words of some sentences."
Bosses seem to be looking for a clone of Jeremy and described the ideal candidate as being "tall" with "curly hair".
The advert also went on to describe the chaotic events the hosts - which also include Richard Hammond and James May - go through while filming the series, such as: "accidentally setting things on fire, handling heavy machinery (badly)" and also arguing a point that no one will ever agree with."
It added: "Driving the world's fastest and most exciting cars while talking to the camera. Ability to do this without crashing would be considered an advantage, but not essential (apparently)."
Amazon Prime were forced to look into a replacement host after it became apparent that Jeremy would be out of action for "some time" while he recovers in Majorca.
Jeremy said recently: "Thanks for all the good wishes. And to keep you up to date, I'll be out of action for quite some time apparently. It's really really annoying because I've never had one day off work since I started in 1978."