WATCH: Phil Neville Accidentally Made A Dirty Joke & Was Well Pleased...
15 March 2017, 17:37 | Updated: 19 September 2017, 18:29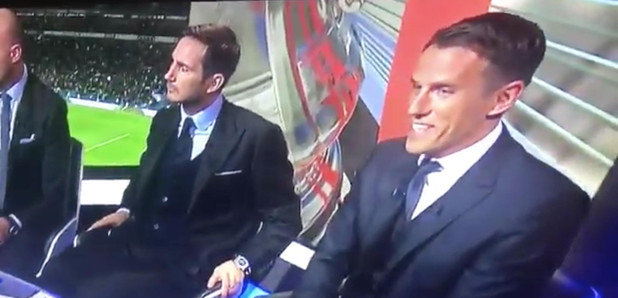 The football pundit and former Man Utd man was tickled by his rude gaffe live on air.
Phil Neville gained some major banter points this week, after accidentally telling a rude joke live on air.
The former footballer was giving his take on Man United's 1-0 defeat against Chelsea at Stamford Bridge, when he accidentally made the gaffe, saying: "United had every hole filled".
Watch the blue moment posted onto Twitter by football fan, @FootBola, here:
Phil's proud of himself with that one... #MUFC pic.twitter.com/nyYbOWlCmn

— BB (@FootBoIa) March 13, 2017
However, it was Neville's reaction after the slip of the tongue which made it all the worthwhile, since he just couldn't help grinning to himself about it.
Thank god for live TV.
Photos: PA/ Twitter/FootBola