Peep Show's Mitchell & Webb For New Comedy Series
17 November 2016, 16:43 | Updated: 19 September 2017, 18:39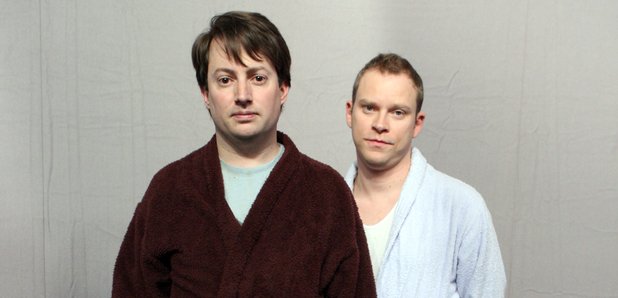 Find out more about the six-part sitcom, written by Simon Blackwell.
Peep Show's David Mitchell and Robert Webb are set to reunite for a six-episode comedy series.
The actors - who are best known for their roles of Marc Corrigan and Jez Usbourne in the cult drama - are reprising their famous double act for a new Channel 4 drama called Back.
As NME reports, the story surrounds a dysfunctional relationship between Stephen (Mitchell), who has recently inherited a family pub after the death of his father, and Andrew (Webb, a foster child who was raised by his parents.
According to the Guardian, Phil Clarke, head of comedy at Channel 4, said: "To have Mitchell and Webb and Simon Blackwell working together is a very exciting prospect.
"It's a unique configuration of some seriously big comedy minds. Simon has written a very funny and clever script with a strong emotional heart that takes Robert Webb and David Mitchell in a new and genuinely intriguing direction."
While there's no fixed air date for the show, the drama is believed to be broadcast next year.