The Original Trainspotting Trailer Makes It Look Like An Hilarious Caper Movie
27 January 2017, 16:15 | Updated: 19 September 2017, 18:29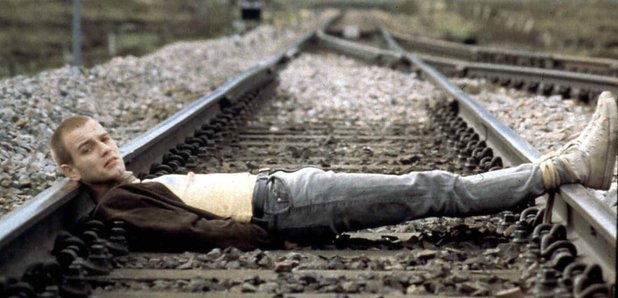 How do you sell a darkly comic tale of heroin addicts in Edinburgh? By making it look like a non-stop parade of bantz, of course!
When Danny Boyle announced that he was making T2 Trainspotting, fans of the original film immediately got to thinking about the vivid characters from Irvine Welsh's screenplay and how the new movie would depict them. It was a tale of familiar names, places and ideas. The style of the film would be a "known" quantity.
Imagine, then, the quandary the studio had back in 1996 when the original Trainspotting was released. Put simply, it's a story of drug addiction, petty crime, underage sex, diarrhoea, psychopathic violence, dead babies and terminal illness.
Of course, there's SO much more to the film than that - the witty dialogue, cringeworthy situations and excellent music, for example. So the original trailer for the movie played down the darker elements to get bums on seats.
Watch the trailer here - you'll notice that the heroin bits are kept very much in the background in favour of the lads-on-tour ensemble banter… although that horrible toilet makes a surreal appearance.
"From the makers of Shallow Grave" - another great Danny Boyle movie.
Would YOU have gone to see Trainspotting based on this trailer? DID you see Trainspotting based on this trailer?
BONUS TRAINSPOTTING!
Ever seen this teaser trailer, featuring a scene not in the film?