Is Noel Fielding Banned From Wearing Black On Great British Bake Off?
6 June 2017, 10:53 | Updated: 19 September 2017, 18:29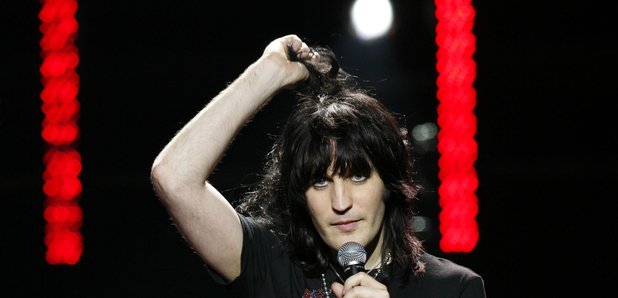 The comedian will join Sandi Toksvig in hosting the programme, which moves to Channel 4 this year.
Noel Fielding has reportedly been banned for wearing black on The Great British Bake Off.
The 44-year-old comedian might be well known for his eccentric style of clothing, but bosses at Channel 4 - who won the broadcasting rights to the popular baking show from the BBC in a big money deal last year - have reportedly told him to "tone down the black" when he steps up to host the programme alongside Sandi Toksvig this year.
According to The Sun, a source said: "Noel first became popular because he didn't look like everyone else on TV. He was dark and grungy and enjoyed being weird.
But now he is about to be front and centre on the nation's favourite programme, so he is having to make some big changes to his persona.
Channel 4 are clearly fans of Noel and want him to make an impact on ...Bake Off, but they need to rein him in and make him more clean-cut."
But the Mighty Boosh star won't be swapping his wardrobe for a "boring shirt and jeans" look either, as he's reportedly compromised with bosses and picked out a range of "extravagant" outfits.
The insider added to the outlet newspaper: "They've had to reach a compromise on his wacky style - toning down the black. It may not
seem like much, but it means a major wardrobe reshuffle for Noel. Don't expect him to turn up in a ­boring shirt and jeans, though. He's
vowed to don some more ­extravagant, colourful ­outfits later in the series once viewers have got used to him."
Fielding and Toksvig will be joined by judges Prue Leith and Paul Hollywood - who is the only cast member returning to the show since its move to Channel 4