Mary Berry Was Arrested For Drug Smuggling…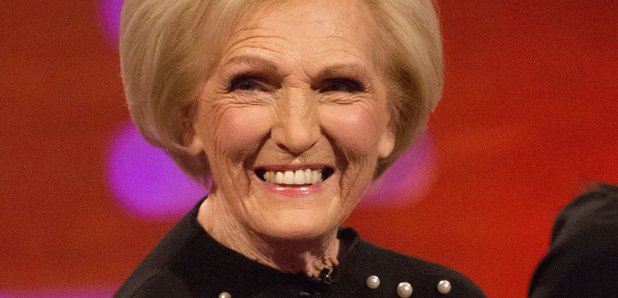 Customs officials thought that the "white powder" she was carrying was something else…
Mary Berry was once mistakenly arrested on suspicion of drug trafficking - for carrying baking ingredients in her suitcase.
The 83-year-old TV cook was detained by US customs officials after they found clear plastic bags of white powder in her luggage, but she was carrying nothing stronger than flour and sugar.
In an interview on The Graham Norton Show, she revealed: "I was arrested 25 years ago. I was going to the US to do some cookery demonstrations and was worried that there might be problems so I weighed out all the ingredients - flour, sugar - and put them all in little plastic bags. When I arrived at the airport the sniffer dogs made a bee-line for me.
"Suddenly I was surrounded by uniformed people and my assistant and I were put in separate cells. It was alarming. When I was asked if was going to make money from the stuff, I said, 'I do and my fee has already been agreed.' "
It is not the only brush with the law for the former Great British Bake Off host.
Paul Hollywood previously revealed he had been contacted by police after Mary vandalised his car for a prank.
He revealed "They said, 'Someone has written on your car - Mary has written on your car.' As I got closer to the car it just said, 'Love Mary x' with a Sharpie. 'I phoned her up because she was on her way home and I said 'Mary what are you doing?' I thought it was just marvellous - but the police officer was there and she said, 'Would you like Mary arrested?'"
Mary is set to host new BBC cooking series Britain's Best Home Cook with Claudia Winkleman.
The pair appear together on the The Graham Norton Show on Friday 20 April.