Ant From Robot Wars Explains Why He Walked Off
14 March 2017, 11:42 | Updated: 19 September 2017, 18:29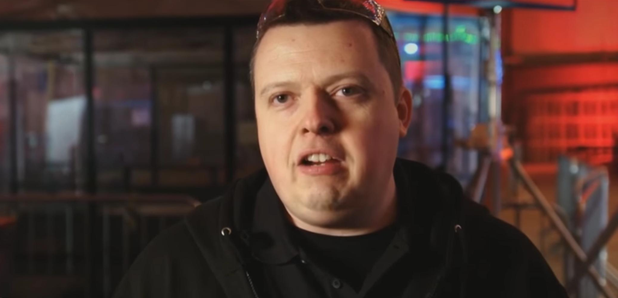 See his explanation and the tweets from people sticking up for him.
Yesterday, we showed you the moment a grown man walked off Robot Wars after losing to a team of kids this Sunday (12 March).
But, we have the reason for his level of disappointment straight from the horse's mouth.
Interviewed for the BBC show after his display, Ant said: "Putting a grabber of that type onto that robot for a critical match was a very poor decision there.
"The main reason I walked out there was because I was so annoyed with the rest of the team for making that decision not to go with a guaranteed win."
He concluded: "Sometimes it's best for you to go with what you know works."
And it seems the tide has somewhat turned for Ant online, with Twitter recognising how disappointed he must have been and how much work it would have taken to get to that point.
Cut Ant some slack. A great competitor for many years, tension and stress overpowered him. It was just disappointment.#RobotWars #behemoth

— Noel Sharkey (@NoelSharkey) March 13, 2017
If I was Ant, I'd be pissed off as well! #RobotWars

— Adam J. Ashford (@AdamJohnAshford) March 13, 2017
#RobotWars I think we can cut the Ant bashing now. He wasn't angry that Cherub won, it was the mistake of using the wrong weapon. Let it go

— Pauric Small (@Sonictitanic23) March 13, 2017
They probably have a point.
Photo: BBC/Robot Wars