LISTEN: So Tom Hardy Made A Rap Mixtape In 1999...
19 January 2018, 11:18 | Updated: 19 January 2018, 11:46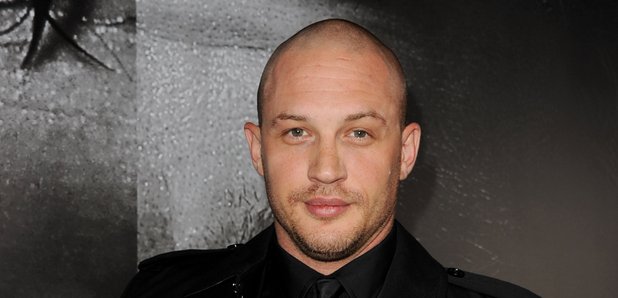 The Peaky Blinders star recorded his rapping efforts under the name Tommy No 1, and it's actually pretty decent.
Move over Tom Hardy's Myspace because, there's a new piece of the star's past to enjoy!
A 1999 rap mix tape entitled Falling On Your Arse by "Tommy No 1 + Eddie Too Tall" surfaced on Reddit this week, showcasing the actor's rapping and writing skills.
Have a listen to the collection of tracks below, which boast titles such as We Makes The Beats, No Love No Life and Bring The F__king Noise.
Not bad at all.
But it wasn't just a bit of fun. Back in 2011, Hardy admitted to BBC Newsbeat that he actually had a record deal, saying: "I used to be with the guy who managed Leela James and Lauryn Hill, Pras, the Fugees and all that. I worked out with (GRAMMY-winning producers) Warren Riker and Gordon Williams. I've recorded loads of stuff but it's never been released."
So it looks like alongside acting, modelling, saving puppies and catching scooter thieves, we can add decent rapper to the list of Tom Hardy's talents.
The Dunkirk star has recently been credited with saving a litter of puppies, rescuing them and taking them to Battersea Home For Dogs and posting them on his Instagram account.
And if that wasn't heroic enough, last year he used his stardom to launch a fundraiser for the victims of the Manchester terror attack by creating a JustGiving page, with the proceeds going towards the The British Red Cross Society.
Credit: JustGiving
And who can forget the time he chased after a moped thieves in Richmond, yelling: "i caught the c**t!".
According to The Sun, Arun Pullen, 22 - who was witness at the scene recalled: "It was mental – like he'd switched to superhero mode in an action movie. Two boys on the nicked moped had jumped a red light and smashed into a car.
"Tom must have been walking down the road. He went off like a shot in pursuit and looked furious. If the kid had been dumb enough to resist I reckon Tom would have given him a good hiding."
All in a day's work for Tom Hardy.
Legend.