WATCH: The Klingons Mean Business In Star Trek Discovery Trailer
25 September 2017, 12:35 | Updated: 25 September 2017, 12:45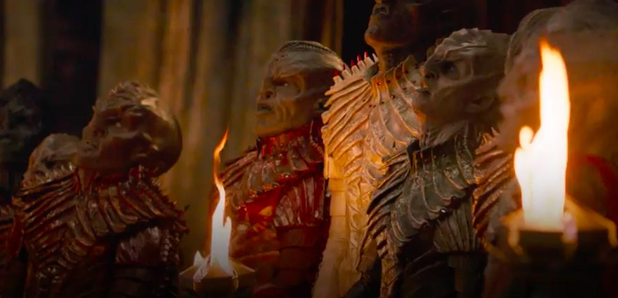 Netflix has released a special Klingon teaser as it announces the new series will offer subtitles in the fictional language.
To celebrate the new venture into the Star Trek saga today, the streaming site released an alternative trailer... in Klingon.
Watch it here:
The trailer features a voiceover from what appears to be a leader of the deadly warrior species with shots of what we can expect from the Starfleet's arch-enemies.
As the video's description explains: "Almost no one has seen a Klingon in more than 100 years. They do not come in peace. Set roughly ten years before the events of the original series, Star Trek: Discovery shows a never before seen era that shaped Federation history. First Officer Michael Burnham (Sonequa Martin-Green) encounters new ships, worlds, and villains as the threat of war looms."
It's also revealed that all fifteen episodes of the series will be available with Klingon subtitles... you know, just in case.
Star Trek Discovery is available to stream now.