Jerry Springer dies, aged 79
27 April 2023, 16:16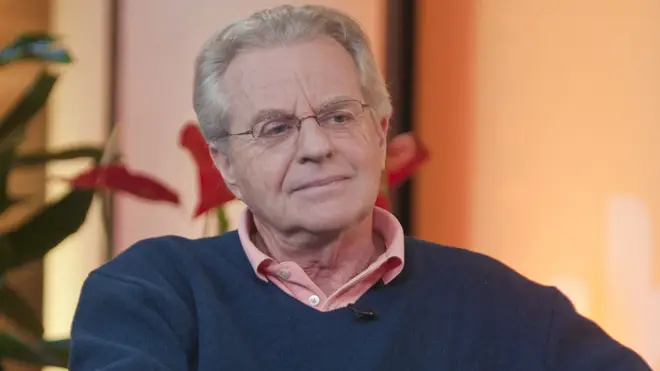 The famous talk show host and broadcaster passed away at his home this morning.
Jerry Springer has died.
A family spokesperson told TMZ that the television star died this morning at his home in the Chicago area after battling a "brief illness".
The presenter was famous for his eponymous raucous tabloid talk show, in which he always ended with the catchphrase: "Take care of yourself and each other".
The show aired for 27 seasons and nearly 5,000 episodes from 1991 to 2018.
The star also hosted America's Got Talent from 2007 to 2008.
Before TV, Springer was also a politician. He rain a failed campaign for US Congress in 1970, was elected to Cinncinati's City Council in 1971 and became the mayor of the city in 1977, where he served one term.
Jerry Springer was born on the London Underground at Highgate tube station while it was used as a shelter from German Bombing during World War II.
His last TV appearance was on The Masked Singer where he performed as "The Beetle," singing a Frank Sinatra classic.
He's survived by his daughter Katie Springer and his older sister Evelyn.
READ MORE: The celebrities and public figures we've lost in 2023