Jeremy Clarkson: "Top Gear WILL be A Success Again"
18 March 2017, 10:26 | Updated: 19 September 2017, 18:29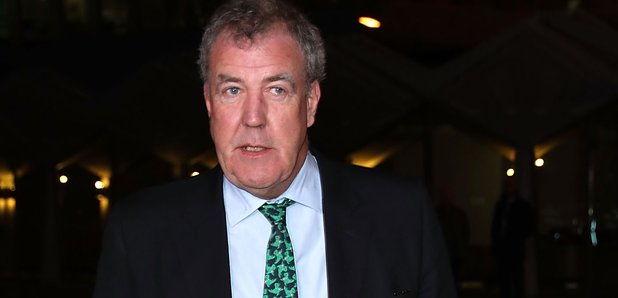 The presenter claims his old show will bring in the viewers… "in time"...
Jeremy Clarkson is confident his old show Top Gear will become a success again over time.
The 56-year-old television presenter was dramatically sacked from the motoring show in 2015 after he got into a heated argument with one of the show's producers but, although he initially had nothing but bad things to say about the series, it looks like he's had a dramatic change of heart because he is convinced it will start to pick up in due course.
The broadcaster - who now presents The Grand Tour with Richard Hammond and James May on Amazon Prime - told BANG Showbiz: "Look, it's difficult to get any show going, give them time, they'll be alright."
After Jeremy's departure from the show, bosses hired Matt LeBlanc and Chris Evans as his replacements but the new double act didn't go down too well with viewers and the radio DJ resigned just 12 months into his three-year contract over the criticism.
The former Friends star decided to stay with the programme and now presents the show alongside Chris Harris and Rory Reid - and is so far receiving rave reviews for his hosting.
Meanwhile, Jeremy has revealed that the new series of The Grand Tour will hit the small screens towards the end of the year because they've only just started shooting it.
He said: "It will be out when we've finished it which will be in about six to eight months, so it's a long way off but we've just started filming it now. Yeah it's exciting times. Nobody's died, I haven't murdered James May and all is well."