Why James McAvoy Isn't Arsed About Playing Bond...
14 August 2017, 11:14 | Updated: 19 September 2017, 18:29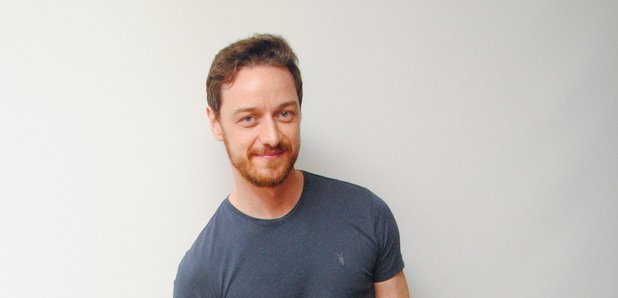 The Atomic Blonde star has revealed why he thinks the role of 007 wouldn't "suit" him.
James McAvoy doesn't want to play James Bond.
The 38-year-old actor insists the iconic role of the suave spy wouldn't "suit" him and he has no interest in being Daniel Craig's successor.
He said: "Have I been in the running? [Is it the dream role for actors?] Apparently so but not for me. It wouldn't work, he wouldn't suit me."
The Scottish actor stars as David Percival opposite Charlize Theron in Cold War thriller Atomic Blonde, and thinks his part is as big a departure from Bond as it's possible to get.
"He's the anti-Bond," insisted McAvoy. "He doesn't wear a suit, he doesn't drink martinis. Well, maybe he does - he drinks a lot. I'm sure martinis have been in there somewhere.
"He smokes, does large amounts of drugs and he's riddled with sexual infections - some not even known to man. He's not in your typical guise of a spy - he's everything Bond isn't and loves it, and he probably loves the spy game a little too much."
Meanwhile, it has been reported that Daniel Craig has signed on to take part in at least one more Bond film.
According to the New York Times, despite the actor previously saying he'd rather "slash (his) wrists" than star in the franchise again, he is reported to have reached a deal with Eon Productions and MGM.
If the news is true, it would corroborate reports made back in April, which suggested the 49-year-old had been "just about persuaded" to play the role once more.
Meanwhile, in July it was confirmed that the 25th instalment in the franchise would have a release date of 8 November in US cinemas, with "a traditional earlier release in the UK".
James Bond will return to US cinemas on November 8, 2019 with a traditional earlier release in the UK and the rest of the world. pic.twitter.com/6HnaDnfruK

— James Bond (@007) July 24, 2017
Last month, the Bond Twitter account also paid tribute to Chris Cornell - who featured on the Bond Theme for Casino Royale - on what would have been his 53rd Birthday.
Musician Chris Cornell was born on this day in 1964. He sadly passed away this year. He performed CASINO ROYALE's "You Know My Name." pic.twitter.com/6UA6oLcVKy

— James Bond (@007) July 20, 2017
At the time of his passing in May, Daniel Craig - who made his debut as the spy in Casino Royale - also paid tribute to the Audioslave and Soundgarden frontman.
Hear Cornell's amazing vocals on You Know My Name, below: