James Buckley Teases Fans With "Inbetweeners Series 4" Pic
9 May 2018, 14:18 | Updated: 9 May 2018, 14:27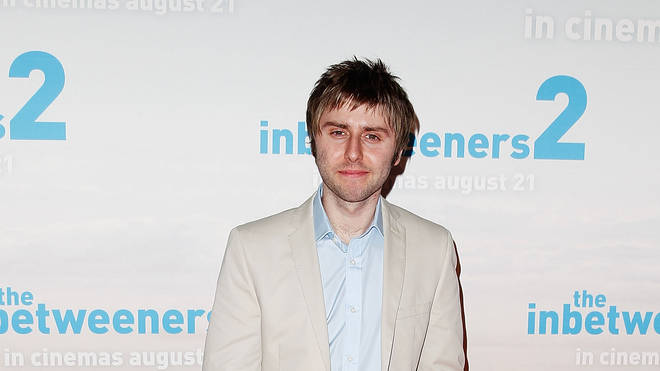 The actor from the hit series has excited fans again by sharing a reunion photo with his Inbetweeners co-stars.
James Buckley has teased Inbetweeners fans by posting a photo with his castmates and referring to it as a "series 4 pre production meal".
The actor, who played Jay in the comedy series, shared the snap which sees his co-stars Simon Bird, Joe Thomas and Blake Harrison - who portrayed the unforgettable characters of Will, Simon and Neil - sat down in a restaurant with writers Damon Beesley and Iain Morris.
See his post here:
However, it's very likely his tweet was only a bit of banter, since last week Simon Bird rejected any claims of an on-screen reunion and instead alluded to an "anniversary dinner" he'd be attending with the lads that weekend.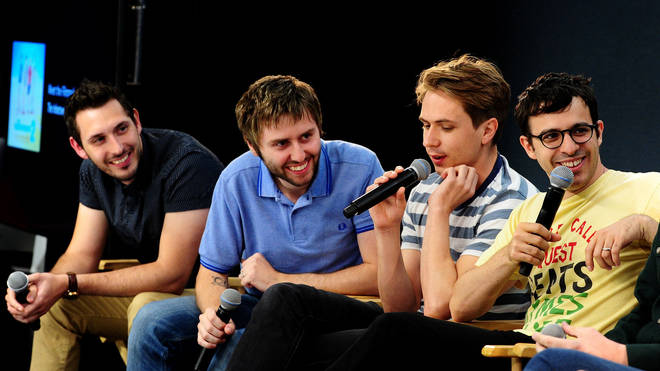 Speaking to ITV's Lorraine, Bird maintained: "It's definitely over. We're all so happy and proud of what we did with it and don't want to spoil it by going back."
Watch ITV's clip here:
He added: "We're seeing each other this weekend for an anniversary dinner. It was such a strange experience going through all of that together. We all really bonded and we're sort of like brothers really."
It's not the first time Buckley has proven his sense of humour, recently hijacking a press conference between Tony Bellew and David Haye to deliver something special.
However, it wasn't the famous boxers he was after, but Haye's lawyer Adam Morallee, who looks a lot like Simon Bird's character in the hit E4 series.
And just in case you're one of the few people who never watched the show and you're wondering why James delivered him a suitcase, it's because Will took one to school in the teen comedy.
Legend.