Irvine Welsh: The Trainspotting Films Are Like The Godfather Trilogy
26 January 2017, 16:52 | Updated: 19 September 2017, 18:33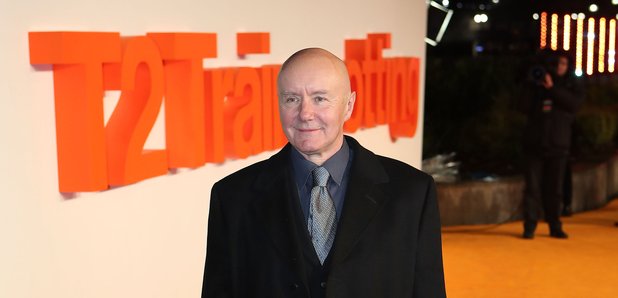 The Trainspotting author has praised Danny Boyle's "massive" sequel ahead of its release.
Irvine Welsh has compared the Trainspotting films to the Godfather Trilogy.
In an interview with NME, the Scottish author gushed about Danny Boyle's forthcoming sequel, which is based on his Trainspotting and Porno novels.
"I think it's better than the first film – it's more emotional, more layered, there's more subtext there," he told the outlet. "It's like watching a deconstruction of 35 years of neoliberalism, from beginning to end, what that's done to Britain and where we stand now."
He added: "In the UK, we don't really make "big" films – our shtick is interesting, quirky wee films. But this film is massive, and when you put the two together it's almost like The Godfather trilogy – a huge emotional landscape that gives you a sense of what's happened during our times."
Watch the trailer for the film, which is set for release this Friday (27 January) here:
Earlier this week Ewan McGregor told Radio X's Chris Moyles he was in "floods of tears" after watching the film.
The actor, who plays Renton in the 1996 classic and its upcoming sequel, revealed: "It was like looking back on my life in a way. It was so moving. I was in absolute floods of tears by the end of it."
Watch Ewan McGregor talk about his reaction below:
The Hollywood star also told us why he was sporting a shaved head, revealing it was for his role in the next Fargo series.
Find out more about his current role here: