Irvine Welsh: There's "Room For One More" Trainspotting Film
16 January 2017, 12:10 | Updated: 19 September 2017, 18:37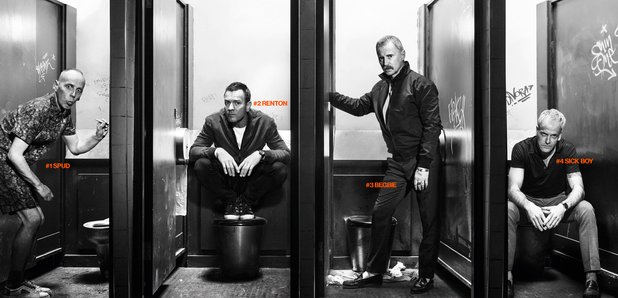 The Scottish author thinks one particular book could provide the inspiration for a third Trainspotting movie.
The author of Trainspotting, Irvine Welsh, thinks there's a possibility for a third film in the franchise.
Danny Boyle waited 20 years before releasing T2, which is loosely based on Welsh's Porno novel, but the Scottish author isn't ruling out the possibility of a T3 and believes his Begbie spin-off novel, The Blade Artist, could provide the inspiration for it.
The Leith-born writer told Time Out, "I think there's probably room for one more kind of Trainspotting-themed film".
Speaking about The Blade Artist, which sees Begbie as a reformed character living in the US, he mused: "You never know what's going to happen with these things..."
He added: "It's a very, very filmic book, I think. It's almost like, bang, it has a three-act structure with not a lot of padding. And it's a lot more genre than some of the other Trainspotting books."
Watch the Trainspotting 2 Trailer here:
Meanwhile, this month it was reported that the world premiere of Trainspotting 2 will take place in Edinburgh.
As the Scottish Daily Record reports, the long-awaited sequel for the iconic film will get its first official outing on Sunday 22 January at Cineworld in Fountain Park- with all cast members expected to attend.
To gear fans up for the release, the original 1996 classic will be shown in Cineworld cinemas for one night only on 17 January.
Nightspot Cinema will also be screening the original film in a state-of-the-art cinema at The Institute of Lights, followed by a huge Britpop party.
Radio X's Sunta Templeton will DJ the east London event, which will celebrate all things British and 90s.