The highest-grossing Christmas movies of all time
19 December 2021, 19:00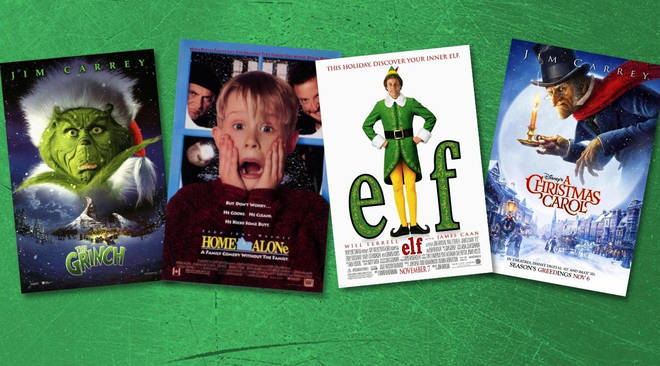 Christmas has always been a big time of year for heading down to the multiplex and seeing a blockbuster, but which movies set during Christmas have been the most popular? You'll be surprised at who's in the Top 10...
All figures quoted are worldwide grosses in US dollars and are confirmed by BoxOfficeMojo.
The Santa Clause 2 (2002): £173 million

Seasonal sequel featuring Tim Allen as Santa looking for Mrs Claus.

The Nutcracker And The Four Realms (2018): $174 million

Seasonal Disney fantasy starring Keira Knightley, Helen Mirren and Morgan Freeman.

The Santa Clause (1994): $190 million

Tim Allen finds himself stepping into Santa's shoes in this 90s comedy.

The Holiday (2006): $205 million

Festive house-swap romance starring Kate Winslet, Jude Law and Cameron Diaz.

Elf (2003): $223 million

Will Ferrell stars as Buddy, the elf who is actually human and sets off to the big city to find his father - and his destiny.

The Polar Express (2004): $314 million

A little boy who doesn't believe in Santa Claus is soon put straight by the festive locomotive of the title, featuring Tom Hanks as the voice of the Conductor.

A Christmas Carol (2009): $325 million

Jim Carrey is joined by Gary Oldman, Colin Firth and Bob Hoskins in this animated re-telling of the Charles Dickens story.

How the Grinch Stole Christmas (2000): $345 million

Jim Carrey again - this time under the prosthetics as the titular character from Dr Seuss's cautionary tale. It's been somewhat overshadowed by the animated version from 2018 (see below).

Home Alone (1990): $477 million

Macaulay Culkin is left to fend for himself at Christmas while keeping burglars Joe Pesci and Daniel Stern at bay.

The Grinch (2018): $512 million

The animated hit, based on the classic story book by Dr Seuss and starring the vocal talents of Benedict Cumberbatch and Rashida Jones. Originally released in 2018, the film has been given a new lease of life in 2020, adding to its overall total.