Guardians Of The Galaxy Vol. 3 Release Date Confirmed
16 January 2018, 11:23 | Updated: 16 January 2018, 18:04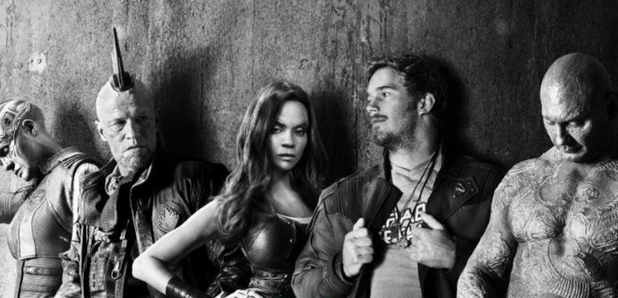 Director James Gunn has revealed when we can expect the Star-Lord to return to our cinema screens.
James Gunn has confirmed Guardians of the Galaxy Vol. 3 will drop sometime in 2020.
The director took to Twitter to reveal the hotly-anticipated third movie in the franchise will be released in two years time..
In response to a fan who asked, "Is there going to be a guardians of the galaxy 3?" Gunn wrote: "Coming in 2020"
It is thought the motion picture will be released in either May, August or November because Marvel Studios has three 2020 release dates ready for as-yet untitled films on 1 May 2020, 7 August 2020 and 6 November 6 2020.
Gunn recently confirmed Guardians of the Galaxy Vol. 3 will "kick-start" the new Phase of the Marvel Cinematic Universe, following comments from Marvel boss Kevin Feige, who revealed the fourth Avengers movie, slated for a 2019 release, will signal the end of the MCU's Phase 3.
In response to a fan on Twitter, Gunn wrote: "Read Kevin Feige's quotes & not the static around them. It's the end of one long story & the beginning of another. And one of the films that will kickstart the new story will be #GotGVol3. (sic)"
Avengers: Infinity War will see the hero squad - Iron Man (Robert Downey Jr.), Captain America (Chris Evans), Thor (Chris Hemsworth), the Hulk (Mark Ruffalo), Scarlet Witch (Elizabeth Olsen), Vision (Paul Bettany), Black Widow (Scarlett Johansson) and Hawkeye (Jeremy Renner) - join forces with the Guardians of the Galaxy.
The two teams will have to work together to fight intergalactic warlord Thanos, with some help from newcomers Spider-Man (Tom Holland), Black Panther (Chadwick Boseman) and the screen debut of Captain Marvel (Brie Larson).
Watch the cast of Guardians Of The Galaxy try to guess the album from its artwork:
Lead photo: Marvel/Guardians Of The Galaxy Vol. 2