Groundhog Day To Be Screened On Repeat For 25th Anniversary
23 January 2018, 13:39 | Updated: 1 February 2019, 13:39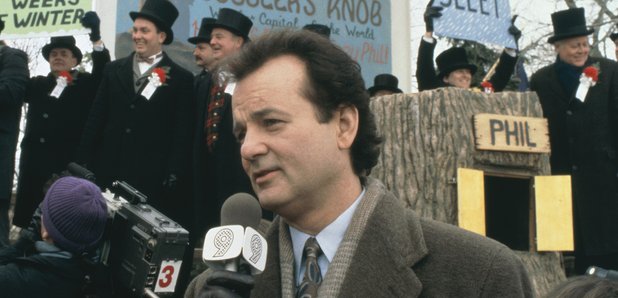 Fans will get the chance to re-live the classic 1993 film again (and again) at selected cinemas next month.
Groundhog Day celebrates a quarter of a century since its release, and to celebrate it's set for very special (and repetitive) screenings.
The classic 1993 film - which sees Bill Murray doomed to re-live the same day over and over again - will be shown on loop for the entire day at selected Vue cinemas on 2 February.
Watch the original trailer for Groundhog Day below:
Johnny Carr, Alternative Content Manager at Vue, commented: "At Vue we're passionate about offering our customers the opportunity to see all types of content, beyond just the latest blockbusters, on the big screen. We are excited to bring back such a classic film for fans to relive in the best way possible."
The screenings take place on Friday the 2 February 2018 selected Vue venues across the UK, including Manchester Printworks and Westfield White City.
Tickets can be secured now at: www.myvue.com
Photo credit: 1993 Columbia Pictures Industries, Inc. All Rights Reserved.