Finn Wolfhard of Stranger Things Has Signed A Record Deal!
23 November 2017, 12:24 | Updated: 23 November 2017, 12:26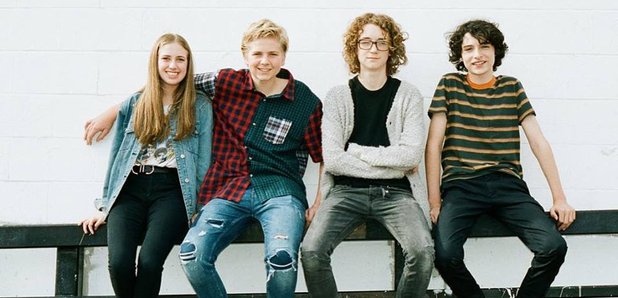 The star has signed a deal with his band Calpurnia, and they're recording right now…
If you're a fan of Stranger Things, you'll currently be digging into the second season, which dropped at the end of last month.
But if you can't get enough of the 80s-themed Netflix series, then don't panic, because star Finn Wolfhard is about to release his own RECORD.
The 14-year-old actor, who plays Mike Wheeler in the series and also starred as Richie Tozier in the big screen version of Stephen King's IT, is also the singer and guitarist in the Vancouver-based alternative act Calpurnia.
Watch Calpurnia cover the Pixies classic Where Is My Mind
The band have just signed to Royal Mountain Records and will be recording their debut EP with Cadien Lake James, frontman with Chiago based garage rockers Twin Peaks.
In a statement, Finn said: "I'm extremely excited to record our EP with Cadien Lake James. Not only is he in one of my favourite bands of all time, and recorded some of my favorite songs, but he is also the sweetest guy ever.
"Thanks everyone so much who helped us out along the way, it means the world. <3."
You can expect the debut EP from Calpurnia in early 2018.
Mind you, that's not the only time Stranger Things has been wrapped up into classic indie...