Ewen Bremner: Trainspotting Invented Men's Skinny Jeans
17 January 2017, 11:55 | Updated: 19 September 2017, 18:36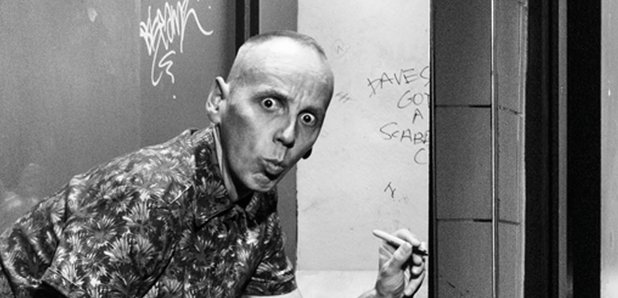 The actor, who plays Spud, talked about the influence of the 1996 cult classic, thanks to their costume designer Rachel Fleming.
Trainspotting star, Ewen Bremner, has credited the film for popularising "skinny jeans for men".
The Scottish actor - who's famous for his portrayal of Spud in the 1996 classic and its forthcoming sequel - has talked about the impact of the film on fashion.
When asked by Time Out about what parts of making T2 were similar to the original, he replied: "In a lot of cases we were putting on the same clothes, the same trousers from 20 years ago.
"Actually our costume designer Rachel Fleming basically invented skinny jeans for men with Trainspotting. They didn't exist before!
"She would take women's jeans and re-stitch them, or men's jeans and cut them apart and restitch them. That was down to her, that whole movement!"
Meanwhile, the new Trainspotting 2 soundtrack has been unveiled with the likes of Blondie, Iggy Pop, Young Fathers and Wolf Alice all featuring.
T2: Trainspotting is set for release in UK cinemas on 27 January.
See the tracklist for the sequel here:
1.Iggy Pop - Lust for Life (The Prodigy Remix)
2. High Contrast - Shotgun Mouthwash
3. Wolf Alice - Silk
4. Young Fathers - Get Up
5. Frankie Goes to Hollywood - Relax
6. Underworld featuring Ewen Bremner - Eventually But (Spud's Letter to Gail)
7. Young Fathers - Only God Knows
8. The Rubberbandits - Dad's Best Friend
9. Blondie - Dreaming
10. Queen - Radio Ga Ga
11. Run DMC vs. Jason Nevins - It's Like That
12. The Clash - (White Man) in Hammersmith Palais
13. Young Fathers - Rain Or Shine
14. Fat White Family - Whitest Boy On the Beach
15. Underworld - Slow Slippy