WATCH: Eli Roth Fires Back At Death Wish Remake Criticism
7 August 2017, 13:27 | Updated: 19 September 2017, 18:29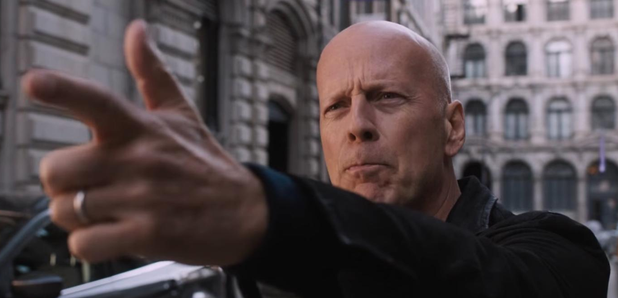 The director has responded to the backlash surrounding his remake, which stars Bruce Willis, telling fans they "don't have to see it".
Eli Roth has spoken out against criticism of his upcoming Death Wish remake.
Since the movie trailer - which stars Bruce Willis - was released last week, the director has faced charges of the film being "tone-death," "racist" and "alt-right".

Now, as Yahoo reports, after being stopped on the street by TMZ, a defiant Roth joked: "I got to say, it's the just the 'alt-right' amount of controversy, because that was the number one trending video on YouTube this morning."
Watch his response to the controversy here:
The Hostel director added: "Everyone is very sensitive, everyone is ready to take a stance against something, but c'mon guys.
"You have to be aware of your audience. If you want to handle that subject matter, you have to be smart about it. And we do. When you see the film, you'll see exactly how we handle the killing, how it's not about race. It's about good, it's about bad. But you know what, everyone gets a taste of justice in this movie.
"Here's the great thing about it. You don't have to see it! You don't want to see it? Don't. It's not required viewing. But that trailer already has 12 million views in 24 hours. It's exploding online."
"It's the best Bruce Willis movie in 20 years".
Watch the controversial trailer below:
The promo - which is set to AC/DC's Back In Black - sees the Die Hard star wreaking revenge on criminals, and with Roth at the helm... it's predictably gruesome.
The 1974 original, which starred Charles Bronson, sees him play an architect whose wife is brutally raped and murdered, while his daughter raped and left alive to deal with the horrific trauma.
The film - which also stars Vincent D'Onofrio, Elisabeth Shue, Dean Norris and Mike Epps - is set for release this November.
See some of the comments the trailer has provoked below:
Fair or not, I can't think of a more tone-deaf idea in this political/social environment than white filmmakers remaking #DEATHWISH...

— Scott Mendelson (@ScottMendelson) August 3, 2017
The left's freaking out about how Death Wish is an alt-right movie promoting racism and fascism. Eli Roth is Jewish, you hysterical goons.

— Ian Miles Cheong (@stillgray) August 4, 2017
Eli Roth's Death Wish remake is so nakedly fascist that alt-righters will have an erection before the trailer ends https://t.co/sDY5fQXR9W

— Alan Zilberman (@alanzilberman) August 3, 2017
Maybe #DeathWish isn't a good idea in a post-Trayvon Martin world. White dudes on vigilante rampages for their fridged wife is very 1980...

— Donna Dickens (@MildlyAmused) August 3, 2017
CONFEDERATE. DETROIT. And now, DEATH WISH. All symptoms of the same sickness.

— VyceVictus (@VyceVictus) August 3, 2017
However, others just don't think action-man Willis isn't right for the part:
Willis is already an action guy which defeats entire purpose of 'Death Wish' of normal guy gone rogue. How do they screw this basic thing up

— Stephen Miller (@redsteeze) August 3, 2017
Singer-songwriter John Mayer seemed to find the light side:
I hope the new Death Wish remake includes the riveting side story about land easements and real estate that made the original such a smash.

— John Mayer (@JohnMayer) August 4, 2017
Photo & video credit: YouTube/MGM/Death Wish