Director Jonathan Demme Dies, Aged 73
26 April 2017, 17:10 | Updated: 19 September 2017, 18:29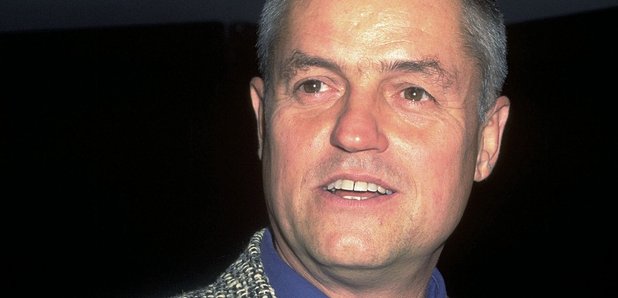 The Oscar-winning film-maker, who helmed The Silence Of The Lambs, was suffering from esophageal cancer.
Jonathan Demme, the Oscar winning director of The Silence of The Lambs, has died at the age of 73.

Demme's publicist confirmed that the film-maker died from complications from esophageal cancer at his home in Manhattan, surrounded by his his three children Jos, Brooklyn and Romona and his wife Joanne.
He was also behind Philadelphia, and the Talking Heads concert film Stop Making Sense (1984).
Demme started his movie career working for exploitation producer Roger Corman in the early 70s, directing the grindhouse classics Caged Heat and Crazy Mama, but he made his name in 1986 with the Melanie Griffith comedy Something Wild.
In 1991, Demme won an Academy Award for Best Director following his adaptation of the thriller The Silence Of The Lambs and directed Tom Hanks in an Oscar-winning performance in Philadelphia, two years later.
Demme was also known for directing the video for New Order's 1985 single The Perfect Kiss, and a clip for Bruce Springsteen's Murder Incorporated.
His last work was in 2015 with Ricki And The Flash, which starred Meryl Streep as an ageing rocker who must return home to Indiana due to a family crisis.
Director Edgar Wright said on social media: "Very sad to hear of the passing of the great Jonathan Demme. Admired his movies, his documentaries, his concert films. He could do anything. Too many great films to mention: Something Wild, Stop Making Sense, Silence Of The Lambs, Melvin & Howard, among countless varied others."
Too many great films to mention: Something Wild, Stop Making Sense, Silence Of The Lambs, Melvin & Howard, among countless varied others. https://t.co/jU1pwXqlxq

— edgarwright (@edgarwright) April 26, 2017